Commercial Prefab Buildings
What are prefabricated buildings?
The term "Prefabricated buildings" refers to one of the biggest categories of off-site manufactured buildings. To better understand prefabricated buildings, we must understand the term prefabrication.
Prefabrication refers to a building, or piece of furniture, that is manufactured in sections to enable quick and easy assembly on site. The sections are manufactured in a factory setting or factory-like setting. The pre-built elements are then delivered to the construction site and assembled together.
If you've done any preliminary research about steel building construction, you have likely seen the term "prefab" thrown around. In short, "prefab" is just an abbreviation for "prefabrication". When a steel building is designated "prefab", it means that the structural components of the frame have been pre-engineered, designed, cut, drilled & painted before they ship and deliver for on-site assembly.
Available prefabricated steel building sizes
Metal building kits come in all shapes and sizes. The lighter gauge tube-frame kits may come in pre-designated sizes but the more commercial grade materials such as cold form & I-Beam structures are designed & engineered to your specific needs & most importantly, local building codes & conditions.
There are, however, design efficiencies that should be considered for each material. That may mean optimized bay widths, lengths or floor heights. For larger buildings, that's usually 20-25' bay width increments for maximum system efficiency.
BUILDING UNDER 3K SF. Common small metal building sizes include: 30×40, 30×50,40×40, 40×50, 40×60, 50×100. If you're looking for a metal building kit under 3,000 SF, check out our 3D Building Designer for real-time pricing with a self-checkout option.
Commercial steel building applications
Commercial building applications include but are not limited to:
• office buildings
• medical centers
• hotels
• malls
• big box retail stores
• warehouses
• garages
Take a look at some of our prefab buildings

Subscribe to our channel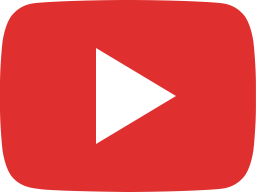 Global Supply Chain Masters | Allied Steel Buildings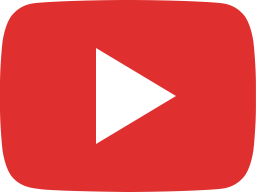 Nestle Distribution Center & Warehouse

The advantages of prefabricated steel buildings
The advantages of building with prefab steel are numerous:
Time And Cost-Effective
A prefab structure is created at the manufacturer to precise specifications. Each structure is designed for easy assembly, which cuts back on raw material waste. Site work, such as preparation and foundation placement, can be completed concurrently as the building is being manufactured. Once complete, the structure is shipped with all required hardware to the job site where it is put together. While this still requires skilled labor, the time to complete installation is significantly shorter than if all fabrication took place in the field. Shorter construction times translate into lower labor costs and earlier return on investments.
Reliability And Durability
Prefabricated steel buildings, such as garages and barns, are designed at the manufacturer with the help of automated machinery and procedures such as 3-D modeling. These quality control measures ensure that the materials used have the highest strength-to-weight ratio possible, are up to national steel building codes, and meet all of the construction requirements of your job. The result of the prefab process is a steel that's more predictable and less susceptible to site-to-site inconsistencies.
Customizability
Whatever you want out of your structure, it can be created from steel at the manufacturer. Warehouses, retail spaces, storage units, and even homes are all ideal for steel since it can be designed to match the surrounding environment or to stand out as a wonder of architecture. Today's steel building manufacturers can create panels with the textures, colors, and shapes of other materials that retain the strength steel is known for. If, in time, you need more out of your building, a steel frame can be easily added to and expanded upon by adding or removing interior walls, shifting frame openings, and even adding stories.
Sustainability
With its renowned ability to be re-used again and again, steel is the greenest building material out there. In fact, it is 100% recyclable. Steel does not give off toxic fumes during the construction process or in the event of a fire. Beyond this, prefab buildings are easily insulated and can be fixed with eco-friendly windows and doors.
Additional benefits to prefabricated steel buildings include:
• Pre-designed, pre-engineered & pre-fabricated materials, reduce time and errors on the jobsite
• Bolted connections allow for faster assembly on the jobsite
• The lighter materials, steel vs wood & tilt-up allow for less foundations
• Prefabricated steel buildings are 30-50% faster to construct than concrete buildings.
• Steel buildings are recyclable, steel is a green material
• Prefabricated steel buildings allow for cost savings in foundation work and labor
How much do prefabricated steel buildings cost?
After discussing the wide range of applications, you can imagine, this is a difficult question to answer. Read through this post to learn more about steel-building-pricing-101.
These are the five basic factors affecting the cost of your base steel building:
1. Building Design
2. The Price Of Steel
3. Fuel Costs
4. Buying Power
5. Custom Features
This of course doesn't include the interior buildout, exterior finish products, or site work. Read through this article to learn more about commercial steel building construction costs.
Steel building components
As you're working through your commercial building design, you'll have to coordinate different aspects of the structure with your design team. Whether it's your architect, engineer, or building manufacturer, it will be helpful to talk-the-talk when mapping out your building's design requirements.
To the newcomer, steel buildings can appear complicated. In reality, they're really quite straightforward once you've become familiar with them – and if you do have any queries then we're on hand to help you out. To help you get started – here's some basic information around terminology. We've kept it simple so dive in and become a steel buildings expert!
Orientation
Let's get oriented first. Your building has 4 walls and each wall has its own name. Typically, sidewalls are the building's longest walls, end walls are its shortest.
Looking at the front (long) wall of your building and working clockwise around the 4 walls you have
• the front sidewall
• the left endwall
• the back sidewall
• the right endwall
Each wall is divided into bays where a bay is simply the space between a pair of frames.
Frame Types
Your building's wall and roof panels are attached to the building's structure. One very important part of the structure is its frame because this is what gives the building its width, shape and strength.
There are many ways a building can be configured and it's the type of frame that largely influences how the building will look. Here are some of the more common types of frame:
• The Clear Span Gable Symmetrical Frame is widely used in retail, office and workshop facilities and also in aircraft hangars. It uses no internal support beams which gives it a spacious, unobstructed interior.
• The Modular Gable Symmetrical Frame utilizes an internal support column, taking some of the load off the roof and distributing it more evenly within the building. This means that the rafters and columns carry less weight – which in turn means they don't have to be so big and heavy. And that means a lower construction cost.
• The Single Slope Frame makes the roof higher on one side than on the other. Such pitched roofs are especially useful in areas of high rain or snowfall. This is a popular design in malls, for offices and also in many agricultural environments.
• The Lean-To Frame is used to extend an existing building. It attaches to – and is supported by – the existing building and provides very useful additional space for offices and storage areas.
Steel Building Framed Openings
Your building will consist of any combination of large roll-up doors, walk doors, and windows. These are framed openings and will have a header (horizontally across the top of the opening) a sill (horizontally across the bottom of the opening), a left jamb (vertical member on the left of the opening), and a right jamb (vertical member on the right of the opening).
When your doors and windows are installed they have an 'unfinished' look about them where the frame meets the structure. Allied Steel provides what is known as a full cover trim to ensure the items look finished – and are pleasing to the eye.
Panels
Panels attach to wall girts and roof purlins to make up your building's walls and roofs. Panels come in different shapes and sizes and the ones that will work best for you will depend on your building, its location and its use.
Popular choices include Purlin Bearing Rib (PBR) which are durable, strong and water resistant; Cool-Coated roof and wall panels – highly effective at reflecting away heat energy so lowering energy costs.
Panels can be single skin, insulated, stucco – if you need advice on what's best for your building just call us and we'll tell you.
Insulation
Insulation is an important consideration for your steel building. It controls heat flow in and out of your building, prevents condensation, and reduces noise. Insulation looks like an additional cost but over time it can pay you back many times over.
Uninsulated buildings can get very, very hot in the summer and very cold in the winter. Excessive heat or cold can cause damage to machinery or inventory stored within them whilst making them impossible for people to work in. Uninsulated buildings often suffer from condensation too.
Maintaining an internal temperature against external heat or cold can be a very expensive activity. You either install air-con or use some portable machinery to fight against the heat or cold. Either way, expect your energy bill to skyrocket. Allied's steel building insulation keeps those costs down by reducing heat loss from within the building during the winter and preventing heat flowing into the building from outside during the summer.
Base Conditions
The base condition of your building forms a direct connection between the foundations of your building and its wall panels. Usually when the foundations are being poured a notch or ledge is created in the concrete to allow the bottom of the building's panels to extend below the floor. This notch is a specific feature of the base condition that prevents water, insects and pests from getting into your building.
It's important to choose the right base condition for your structure. Some base condition examples include:
• Base angle
• Base Channel
• Base Girt
Read through this article to learn about the additional items you must take into consideration for a large warehouse design.
Allied's Prefabricated Commercial Steel Buildings
Allied Steel Buildings provides high-quality and innovative Prefab Commercial Steel Buildings to clients all over the world. We design, engineer, and construct some of the most efficient, reliable, and cost-effective structures on the market. Our specialized Commercial Steel Buildings are Allied Steel's pride and joy, guaranteed to help your business thrive no matter the size or industry.
In fact, you can see our proven track record for yourself. Our extensive Building Gallery displays the diverse array of commercial buildings and multistory warehouses we've constructed all over the world. As you'll see, no two projects are exactly alike, which reflects our commitment to personalizing our services to the needs and circumstances of each individual client. Every building will be designed with you and your business needs in mind.
We've delivered steel building solutions to a range of retailers both small and large, including Chevrolet, Dollar General, Price Smart, Save-A-Lot, Do it Best, and many other notable clients. We're one of the most trusted names in the industry, because with each project we applied cutting-edge design engineering, professional customer service, and efficient project management skills to overcome unique challenges.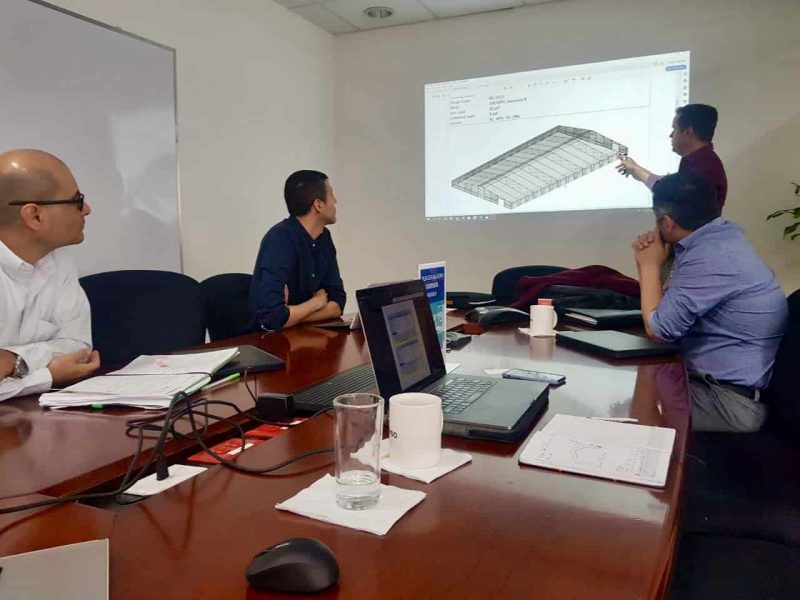 Allied Steel Buildings understands the complexities of each individual project and the great demands placed upon your business in terms of time and speed. We not only build retail structures, multistory warehouses, and industrial buildings, but partnerships, helping to implement customized strategic solutions for every facet of your project – including conceptualization, planning, delivery, building time-frame, and detailing – all the way through until completion. Furthermore, our engineered structures will meet local building codes and geographical site features, saving you more time, money, and worry.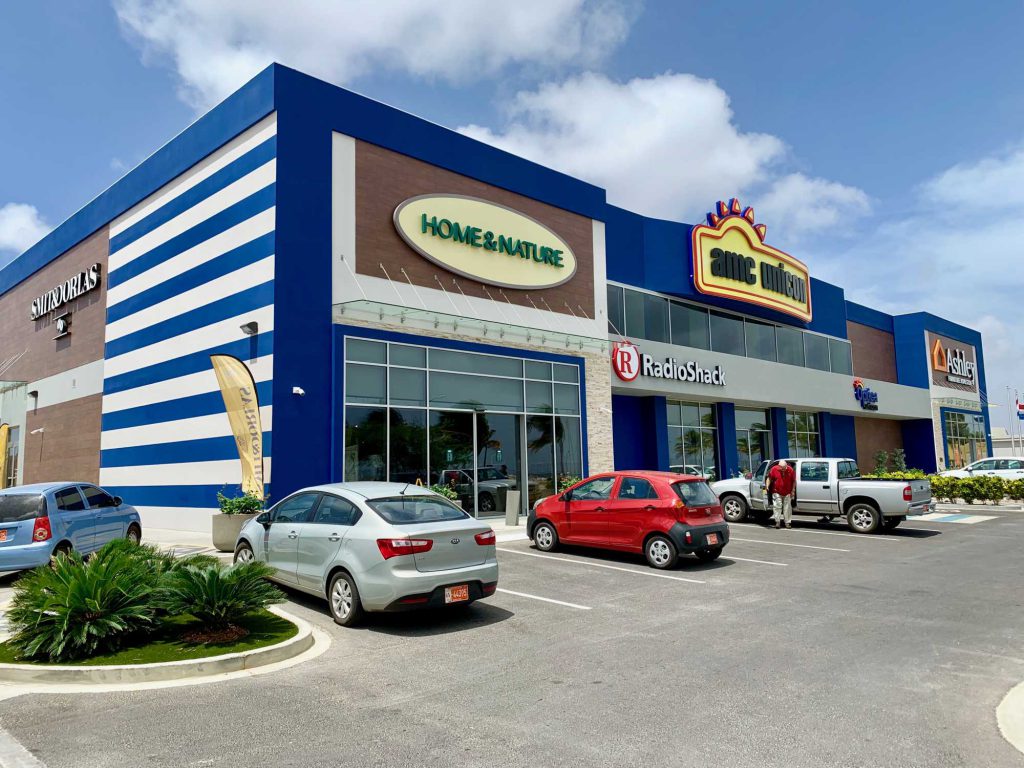 Our innovative building system enables your metal building project to be operational, timely, and within budget – not only do we ensure affordability, be we guard that you won't get any unexpected new costs. Our professional, experienced, and attentive staff will work with you every step of the way to keep you updated and meet your every need and request. No other company can combine both technical and personal expertise on this level.
Summary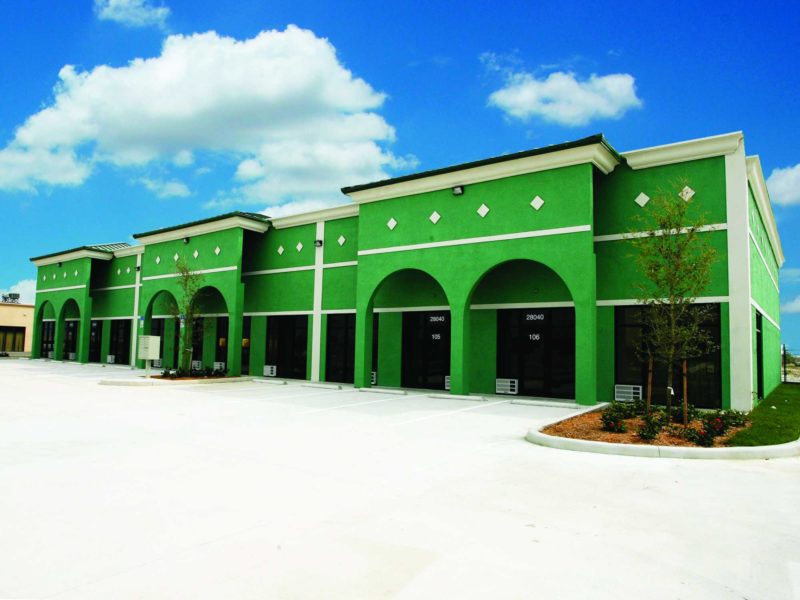 Article Name
Prefab Commercial Buildings
Description
Looking for a prefabricated commercial steel building? Allied provides high-quality innovative Steel Buildings to clients all over the world.
Author
Publisher Name
Publisher Logo