CALIFORNIA STEEL BUILDINGS

Why work with Allied Steel Buildings?
You get the local treatment.
We've got the national buying power.
With 17 factories across the US, you can be assured Allied will deliver on time and on budget. We've delivered over 5,000 buildings across the US and 64 countries.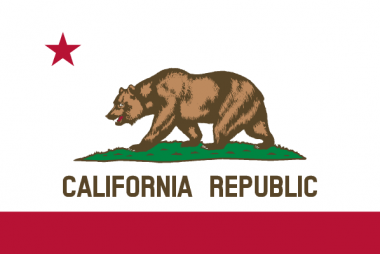 Building Gallery
Ready To Quote
Your Project?
Building under 2,400sqft?
Visit allied.build to design your own
building with real-time pricing.

WHAT'S INCLUDED?
EVERY PREFABRICATED KIT INCLUDES THE FOLLOWING
Commercial solid red iron I-beam frames
All necessary roof purlins and wall girts
Complete trim package
All necessary hardware, nuts & bolts
Heavy Industrial Rod Bracing
Base closures for weather tightness
3 sets of stamped engineered drawings
Pre-welded clips for easy erection, all pre-cut
Allied's Sun Guard paneling
Carbon steel Fasteners with a lifetime warranty
Dedicated project manager
25-50 year panel warranty included dependent on color selection
Extended warranty available
Weather Lock roof system, 80k psi including
23 regional shipping distribution points

HOW DOES IT WORK?
TAKE A LOOK AT OUR EASY PROCESS BELOW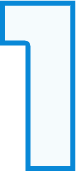 DESIGN
Speak with an expert. Our in-house engineers will customize your steel building, meeting your local codes and vision.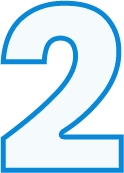 Fabrication & Delivery
We'll deliver your ready-to-assemble structure, directly to your job site from one of our global factories.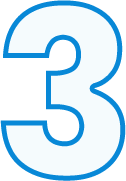 Engineering
Our engineers will value-engineer your project for a cost effective, quality system design.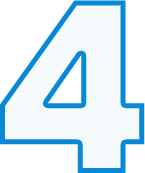 Support
Your dedicated project manager will be your point of contact from beginning to end. We're with you all the way.
Don't take our word for it?
SEE WHAT OUR CLIENT'S HAVE TO SAY
Steel Building Brewery | Bolero Snort Brewery
Covered Riding Arena Testimonial, White Fences, Florida
Residential Metal Building Garage, Winter Garden, Florida
Allied Steel Buildings has been the number one provider of engineered steel building solutions and building services in California for over a decade.
California has one of the largest economies in the world, and we are very proud to have helped so many businesses become a success.Our buildings meet California code requirement, have double bolted girts and entryways that are reinforced with joints. Ventilation can get in, but moisture stays out, including summer rain, snow loads, and desert winds. Unlike conventional building materials, steel is designed to move with seismic forces in the event of an earthquake. Our insulated panels meet LEED environmental design, are sustainable, energy-efficient, and cost-effective. Some of our customers include Siskiyou Family YMCA, Van Fleet Trucking, Granada Hill Charter High School, Long Dream Farm, Fain Drilling & Pump Company and many more.
Allied Steel Buildings is a leading supplier of pre-engineered steel buildings in California and the Pacific Northwest.
Our metal buildings have been utilized by business owners in California for commercial, institutional, government, and industrial buildings. Our years of experience building in the west coast of North America has made Allied Steel Buildings a local partner for California businesses looking for steel buildings.
California's growth over the past year and building projects set for the future will have Allied Steel Buildings set to build for the main sectors of the Californian economy. These steel building projects include municipal and government metal buildings, industrial mining facilities, science and technology steel buildings, school metal buildings, as well as assisting companies building steel warehouses and metal warehouse expansions in the main metropolitan areas.
We have shipped steel buildings to:
Lodi, Napa, San Francisco, Barstow, Orland, Hollister, Hemet, Sonoma, Bakersfield, Oakland, Fresno, Anaheim, San Jose, Ventura, Van Nuys, Los Angeles, Eureka, Stockton, Rando Cordova, Sacramento, Red Bluff, Ridgecrest and many others.
Allied Steel Buildings delivers the highest quality pre-engineered metal buildings and steel buildings to industrial, commercial, and agricultural customers. Each steel building is designed following your exact specifications.
Our steel factories produce metal each building in its entirety thus ensuring you are receiving a completely prefabricated steel building from one location. If you want to know how Allied Steel Buildings can help you with your project in California, please complete the following quote form.
Allied Steel Buildings is the steel building industries premier customer service team. Our project managers and steel building estimators manage and deliver more than 500 steel buildings annually. Together they provide steel building design, steel building engineering, project management, customer service, and field support. This dynamic combination is designed to serve better our customers, builders and erectors in all aspects of the steel building design and construction. Allied Steel Buildings has several offices in the United States and abroad to serve our customers worldwide.
Whether you're building in Los Angeles, San Francisco, San Diego, Fresno, San Jose, or any of the neighboring cities...
When building in California, you'll have several extreme weather events and natural disasters like long dry periods, heat waves, earthquakes, fires, and flooding to keep in mind. Steel structures can absorb the impact from these extreme weather conditions, they are built to last. Moreover, metal buildings are particularly resilient in earthquakes because of their typically low height and light weight designs. That is why steel structures are popularly used for warehousing, storage-facilities, and office buildings. With metal buildings, several industries can develop robust and affordable buildings for big businesses, Napa Valley vineyards, aircraft hangars, industrial workspaces, and industrial complexes. Steel structures have a history of good performance in earthquakes and are considered one of the safest materials to build with in earthquake-prone regions. It is a bonus too, that steel structures can be constructed and put up fast. Building with pre-fabricated steel building systems will give you an advantage in saving time and money, while building something that will last!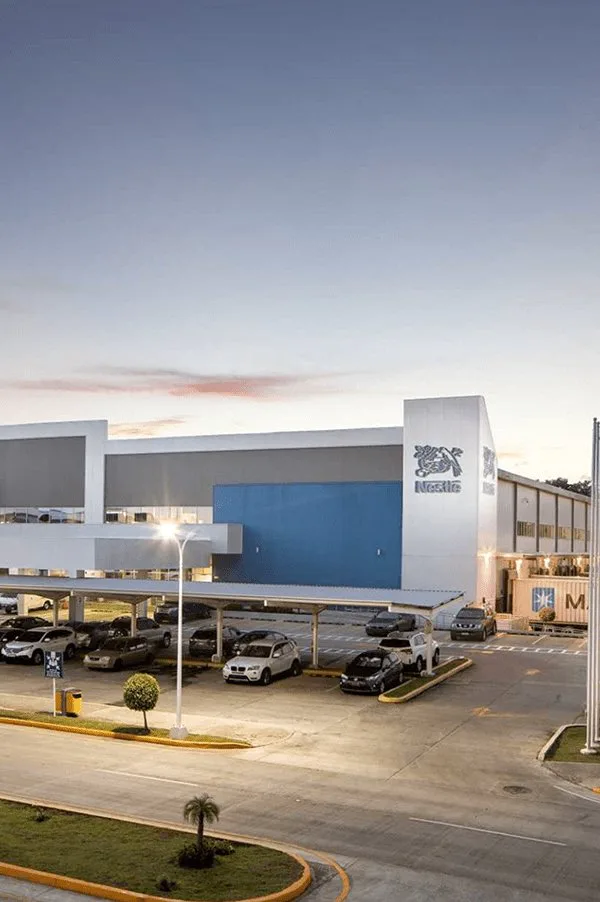 What People Are Saying
La construcción de su estructura fue muy rápida. El montaje llevó 2 semanas, 2 semanas más para paredes y techo y otra semana adicional para echar las placas de los pisos. Actualmente estamos haciendo todos los interiores de las oficinas, el cableado, etc. En 4-5 semanas estará todo finalizado. La verdad es que todo el proceso ha sido muy eficiente.
A BIOCOM, é um projetos privados mais reconhecidos de Angola. tinhamos a demanda de dois galpões para armazenamento de produtos. A Allied apresentou uma solução de engenharia que vai nos reduzir o custo de armazenamento, ao tempo em que temos dois galpões com a mais moderna Engenharia.
"We built a 50×80 with a 40 ft scissor door as a hangar for my airplanes on a farm in Montana. Unbelievably strong building. Assembly was fast and straightforward. Great people to deal with."
J. Lefore,
Alberta, Canada
"We have worked with Allied for 6 years and throughout all our dealings we've been treated with the upmost professionalism and service. We recommend anyone who needs a quality and competitively priced prefab steel structure should go to Allied Steel for their project!"
Desde el inicio de nuestros proyectos en Chile el grupo Allied Steel Buildings nos ha hecho sentir el compromiso, la confianza y la experiencia fundamentales para el éxito de cada nueva estructura metálica. Al integrar el trabajo en equipo con el cliente, se siente el proyecto como propio. Este es el elemento clave que la competencia difícilmente puede ofrecer.
Summary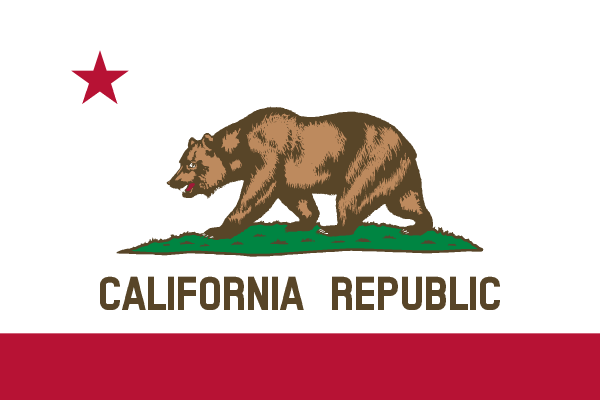 Service Type
Steel building kits, metal building kits for commercial, industrial, workshop, equestrian & community steel buildings
Provider Name
ALLIED STEEL BUILDINGS
,
Telephone No.1.877.997.8335
Area
CALIFORNIA, UNITED STATES, LATIN AMERICA, CARIBBEAN, AFRICA, CANADA
Description
Allied Steel Buildings supplies steel building kits, metal building kits for commercial, industrial, workshop, equestrian & community steel buildings in California. Allied is a global leader in steel construction, developing solutions for every industry. Since 2003, Allied Steel Buildings has delivered more than 5,000 metal building projects across 64 countries. For more information, visit alliedbuildings.com/about-us.