Design it. Build it.
Commercial Grade. Bolt-Together. Prefabricated.
Simple or complex, our team will ensure your building is designed, fabricated and delivered on your schedule.
Ask about our price-matching.
DESIGN
With client collaboration, our in-house engineers customize every steel building, providing lasting value and maintenance-free protection.
DELIVER
We deliver pre-cut, ready for assembly structures, directly to your job site from one of our global factories.
SUPPORT
From start to finish, your needs are our #1 priority. We are here to support you through the entire building process.
More than 17 years of experience and 5,000 steel buildings delivered, ensure that we stand by our customers all the way.
Allied is a recognized leading supplier of high-quality pre-engineered metal building systems in the US and Canada. We deliver cost effective, customized building solutions that address each client's special requirements.
Our goal is simple, provide excellent prefabricated steel buildings and professional customer service. That vision developed into a reality over the course of more than ten years working nationally and internationally, delivering thousands of building solutions and always demonstrating we firmly abide by our positioning: Customers first.
Our team is flexible and highly efficient at listening, analyzing and responding to our customer's needs. We deliver cost-effective, customized building solutions that address each client's needs and specifications. Customer satisfaction is our primary measure of successful performance, and the best indicator of this satisfaction is our growing list of repeat customers and referred steel projects.
Who We Are
We are a group of passionate, fun-loving, industrious individuals with the experience and expertise needed to provide our customers with the very best service in the steel building industry.
Our engineering department stands out in the steel industry by providing timely and accurate design solutions to each and every one of our clients. With decades of combined experience, our engineers consistently draft and design stunning and efficient building systems that are easy to read and ready for assembly upon site arrival. They develop fully detailed approval, permit, construction, and shop drawings in house, provide structural systems comparisons, building impact probabilities, and real-time estimates of pricing.
Steel Facts
Steel
is an alloy of iron and carbon containing less than two percent carbon and one percent manganese and small amounts of silicon, phosphorus, sulfur, and oxygen. It is used in every aspect of our lives, from in cars and construction products, to refrigerators and washing machines, to cargo ships and surgical scalpels.
Henry Bessemer is considered the father of steel, having discovered it in the mid 19
th
century. To this day, steel is produced using technology based on the Bessemer Process of blowing air through molten pig iron to oxidize the material and separate impurities.
There are more than 3,500 different grades of steel with many different physical, chemical, and environmental properties.
Roughly 75 percent of all modern steels have been developed in the past 20 years.
Why Choose Steel?
No other building material dominates the industrial construction market like steel. Today steel framing constitutes nearly 95 percent of all new industrial construction projects globally. So what is it about steel that gives it such a competitive edge?
Flexibility: Using mezzanine floor layouts, steel building owners can easily expand or contract usable space by adding and removing floors, openings, and interior walls.
Precision: The manufacturing is partially automated and the finished product is subjected to rigorous quality control testing to ensure reliability, consistency and little to no product-to-product variability.
Safety: Steel is the safest choice for nearly every building application, urban or rural, commercial or municipal. Decades of testing have ensured metal building kits are designed and engineered to strict safety standards. Recent advances in 3-D modeling have helped engineers and architects to find potentially hazardous issues and correct mistakes before construction even begins.
More On Steel
Sustainability: Steel buildings are easily outfitted with insulation with modern products that do not off-gas toxic byproducts if disaster occurs. Steel's lightweight makes it easier to move around, reducing fuel use and emissions from transportation.
Longevity: No material lasts like steel. In the face of inclement weather systems, fire, seismic activity, collisions, and water or insect damage, properly designed steel prevails with ease. Steel requires minimum maintenance, and unlike other building materials, it is resistant to rot and chipping.
Aesthetics: Thanks to steel's unparalleled flexibility and strength, it's possible to manufacture steel with unique, eye-catching designs in mind. Steel is also easily textured with a variety of finishes that can provide it an aesthetically appealing appearance.
Cost: Steel's resourcefulness translates to considerable economic benefits, including accelerated project schedules, reduced site management costs, labor expenses, and the possibility for an earlier return on investment.
Why Choose Us?
Since 2003, Allied has been the preferred steel building manufacturer for clients all around the world. What started as a small company in an apartment in Florida has since grown into a multinational firm with projects completed in over 65 countries.
We custom-engineer, manufacture, and install steel frames and materials for an endless variety of purposes – garages, gymnasiums, hangars, warehouses, public and self-storage, stables, houses, fire stations, churches, barns, schools, office lots, retail centers, manufacturing facilities, auto-shops, arenas, and much more. Every steel part we manufacture is fabricated to exceed all structural steel codes and construction requirements.
What sets us apart is an unwavering dedication to our clients, a guarantee of trust, transparency, and collaboration throughout every transaction and interaction. Seeing the goals and dreams of our customers come to life is our main mission. In this way, we see ourselves as providers, not of a product, but a solution.
Remarkable Innovation
From preliminary evaluations all the way to final inspections of an installed structure, every Allied project is met with curiosity, ingenuity and our highest commitment to supporting the stakeholders involved. Simply put, our job is not done until the customer has been given a reason to use our services in the future.
This innovative, customer-centered approach to metal building fabrication has had us recognized by Business Week Magazine as one of "The World's Most Innovative Companies". Additionally, we were considered by South Florida Business Journal to be the 15th fastest-growing private company in South Florida, with numerous recognitions in NASCAR publications, Latin Biz Magazine, Ethics of Steel, and other industry publications and newspapers in North America.
Summary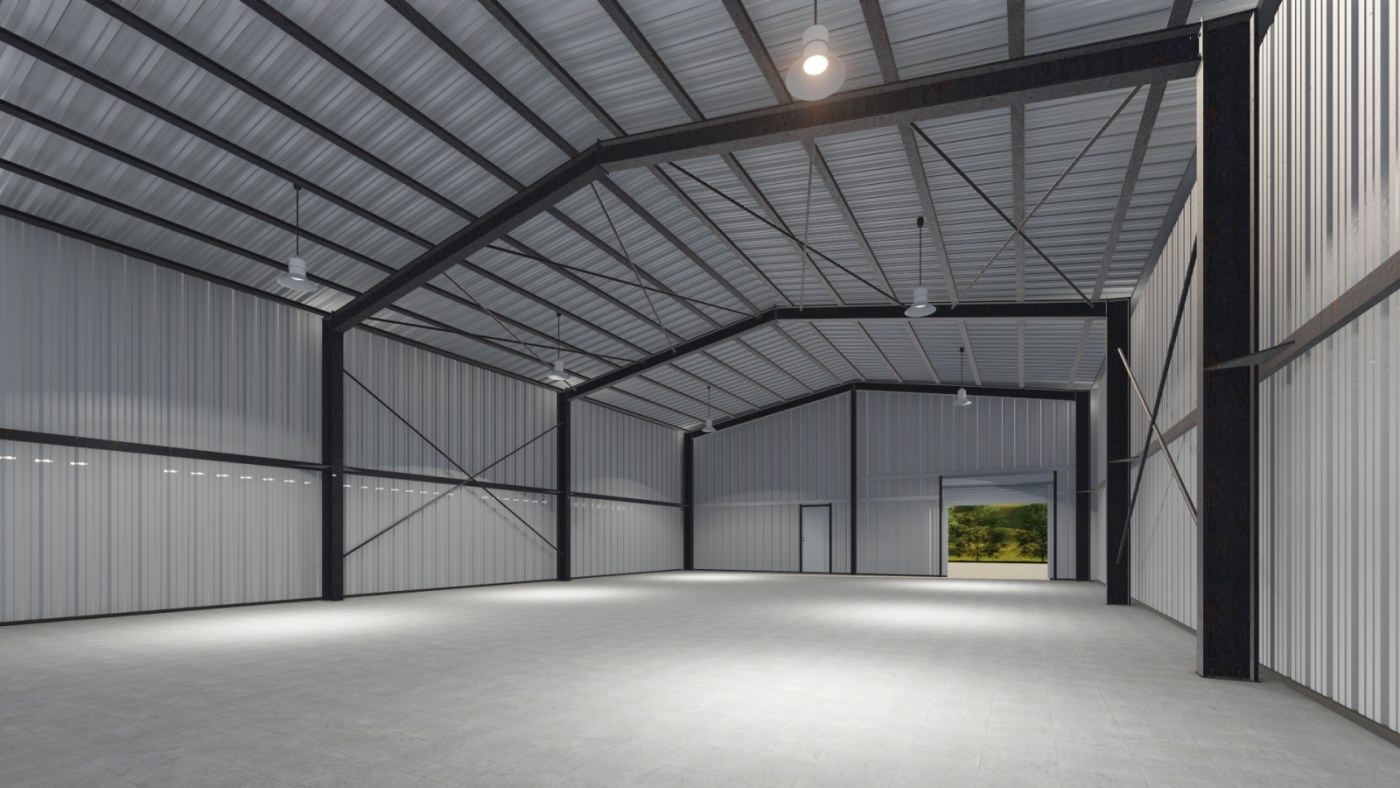 Service Type
Prefabricated Metal Buildings
Provider Name
ALLIED STEEL BUILDINGS
,
6451 N Federal Highway
,
33308
,
Telephone No.1.877.997.8335
Area
USA, LATIN AMERICA, CARIBBEAN, AFRICA
Description
Allied Steel Buildings manufactures and delivers custom steel buildings and metal building kits for: warehouses, workshops, hangars, commercial buildings.