Allied Steel Team - Job Site
Steel Building Kits
Commercial Grade. Bolt-Together. Prefabricated.
Simple or complex, our team will ensure your building is designed, fabricated and delivered on your shedule.
Building Kits
Steel Building Kits
A fully customizable, commercial grade product with many door, window, and customization options to choose from. All buildings are engineered to your local code, and delivered to your jobsite.
WHAT'S INCLUDED IN EACH KIT?
EVERY PREFABRICATED KIT INCLUDEDS THE FOLLOWING
Commercial solid red iron I-beam frames
All necessary roof purlins and wall girts
Complete trim package
All necessary hardware, nuts & bolts
Heavy Industrial Rod Bracing
Base closures for weather tightness
3 sets of stamped engineered drawings
Pre-welded clips for easy erection, all pre-cut
Allied's Sun Guard paneling
Carbon steel Fasteners with a lifetime warranty
Dedicated project manager
25-50 year panel warranty included dependent on color selection
Extended warranty available
Weather Lock roof system, 80k psi including
23 regional shipping distribution points
HOW DOES IT WORK?
TAKE A LOOK AT OUR EASY PROCESS BELOW
Design
Speak with an expert. Our in-house engineers will customize your steel building, meeting your local codes and vision.
Engineering
Our engineers will value-engineer your project for a cost effective, quality system design.
Fabrication & Delivery
We'll deliver your ready-to-assemble structure, directly to your job site from one of our global factories.
Support
Your dedicated project manager will be your point of contact from beginning to end. We're with you all the way.
Why work with Allied Steel Buildings?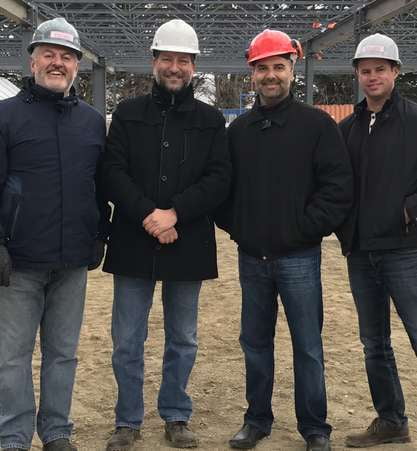 You get
the
local

treatment.
We've got
the
national

buying
power.

With 17 factories across the US, you can be assured Allied will deliver on time and on budget.

We've delivered over 5,000 buildings across the US and 64 countries.
DON'T TAKE OUR WORD FOR IT?
SEE WHAT OUR CLIENT'S HAVE TO SAY
STEEL BUILDING GALLERIES
What Are Pre-Engineered Steel Building Systems?
A pre-engineered steel building system is a building enclosure system that often includes …
A pre-engineered steel building system is a building enclosure system that often includes roofing and wall cladding. These structural systems generally consist of rigid frames that are fabricated from plate steel which has been shaped through a manufacturing process. The frames created can span large distances without intermediate supporting columns, often up to 300 feet across or more.
On top of and running perpendicular to these frames are roof secondary structural spanning members often referred to as purlins. They are spaced several feet apart across the width of a building. The roofing system attaches to the purlins. The wall systems include wall secondary structural members called girts that also span from frame to frame. Girts support a wall cladding system (frequently metal panel.)
Like their namesake, pre-engineered buildings are planned, designed, and manufactured in advance of their installation. Materials for these systems are factory produced through a mixture of highly controlled manual and automated methods and techniques. The prefabricated constituents are then shipped to the specific field site for easy and quick bolt-together assembly.
A pre-engineered steel building is advantageous because it allows for the creation of column-free enclosures of just about any size, and at a reasonable cost. Other structural framing choices, such as mill steel and light gauge metal, use more steel and are often manufactured on-site, making them markedly more expensive to build with.
There is no single preferred application for prefabricated steel buildings. While commonly known for their storage, warehouse, and agricultural uses, their renowned versatility and flexibility makes them equally useful in retail stores, shopping centers, motels, auto dealerships, office complexes, airplane hangars, sports and entertainment arenas as well as schools, libraries, churches, medical facilities, and government buildings.
The pre-engineered steel fabrication industry has evolved over the years to include structural elements that work in unison to provide a construction system that combines the best in efficiency, sustainability, safety, and pricing. Each part of a pre-engineered system is designed to precisely fit together, allowing for them to be built with greater speed and accuracy. Additionally, steel systems construction offers significant cost and performance advantages over conventional construction methods including lower life cycle costs for greater return on investment, unlimited design flexibility and sustainability attributes such as 100 percent recycled steel and thermal insulation accessories.
Our Steel Systems
Our world-class steel building systems are designed to be affordable and include premier features that are often left out of lower-budget packages offered by other steel retailers. Each structure is designed with its future (as well as its owner's) in mind, which means high durability, increased value, and the best resistance to weather, fire, insect and water damage that money can buy.
All Allied Steel prefab steel systems come stock with the following building details:
100 percent commercial-grade steel framing, cut to length, welded to shape, and drilled for quick bolt-together assembly.
Clips pre-welded for easy attachment of girts and purlins.
High-strength bolts and nuts for reinforced framing connections.
Framing for openings up to 30 feet across, conventional and standard.
Options for finishing and trimming of your choice.
The promise that the framing will meet or exceed all structural local building codes.
Cover trim for all framed openings.
Engineered plans and all required letters of certification.
Most of our pre-engineered systems can be planned, designed, manufactured and shipped for assembly within several weeks of receipt of order, though particular complicated bids may take slightly longer.
Our pricing page can help you get started, or you can call us at (954) 590-4950 to chat in real time with one of our expert engineers.
The Allied Way
Allied Steel is proud to offer the most quality and cost-effective line of world-class steel building systems and kits available, complete with walls and roofing panels and customizable with a range of components and accessories. Regardless of size or complexity, each of our products are specially and expertly designed with the client's chosen application and budget as our north star at all times. The Allied way is founded on a comprehensive industry knowledge, a close familiarity with global steel fabrication standards, and an understanding of what it takes to provide exceptional customer service and support every step of the way.
By choosing an Allied structure, you are guaranteed to receive the highest quality service in the form of:
Planning – An engineer will work tirelessly to draft and design a structure that best suits your technical needs and purpose application. Your input is guaranteed to be valued and implemented as best as possible during all evaluation and assessment procedures. All blueprints and design plans are finalized collaboratively by a team of our engineers to eliminate oversight and maximize precision and attention to detail. Our engineers are well versed in the business and building regulations as they vary state to state, so you can rest assured that the design sent off for manufacturing will be able to be safely and legally erected wherever you made need it.
Management – Allied is honored to promise that we employ some of the best project managers in the steel manufacturing industry. They are assigned to ensure that all operations occurring post-design are on-time, on-budget, and in compliance with customer requests. We guarantee your project will be supervised by a manager who is guided by the principles we value above all else: trust, transparency, and communication.
Manufacturing – Our reputation for excellent customer service and repeat clients has allowed us to partner with the most premier steel manufacturing plants and suppliers globally. Each of these manufacturing firms are meticulous and efficient, often providing us with site-ready materials within a few weeks of a customer's order being placed. Allied Steel frames are crafted in highly controlled manufacturing environments, where rigorous testing for quality control is a touchstone. None of our products are shipped to site before they are determined to be up to all regional and national steel and construction codes.
Installation – Once the materials are ready for transport, we provide guidance on the installation and assembly of your structure so that you are prepared to begin erection before the supplies even arrive. We offer orientations on logistics such as foundational bracing and phasing, and provide inspections to ensure the finished product is in compliance with local and regional zoning and safety regulations. For clients who don't intend to self-assemble, our expert team has the ability to connect them with an Allied Steel-approved contractor in the area.
Support For Life – Allied is with you every step of the way. And then some. We promise to remain available to our customers if they have questions, concerns, or complaints about their structure. There is a reason we have high customer retention rates of any and have been trusted with over 5000 projects to date, in over 60 different countries.
Price Your Building
Enter your details below and we will get back to you with a price estimate for your building project.
PRICE YOUR BUILDING
Enter your details below and we will get back to you with a price estimate for your building project.
Summary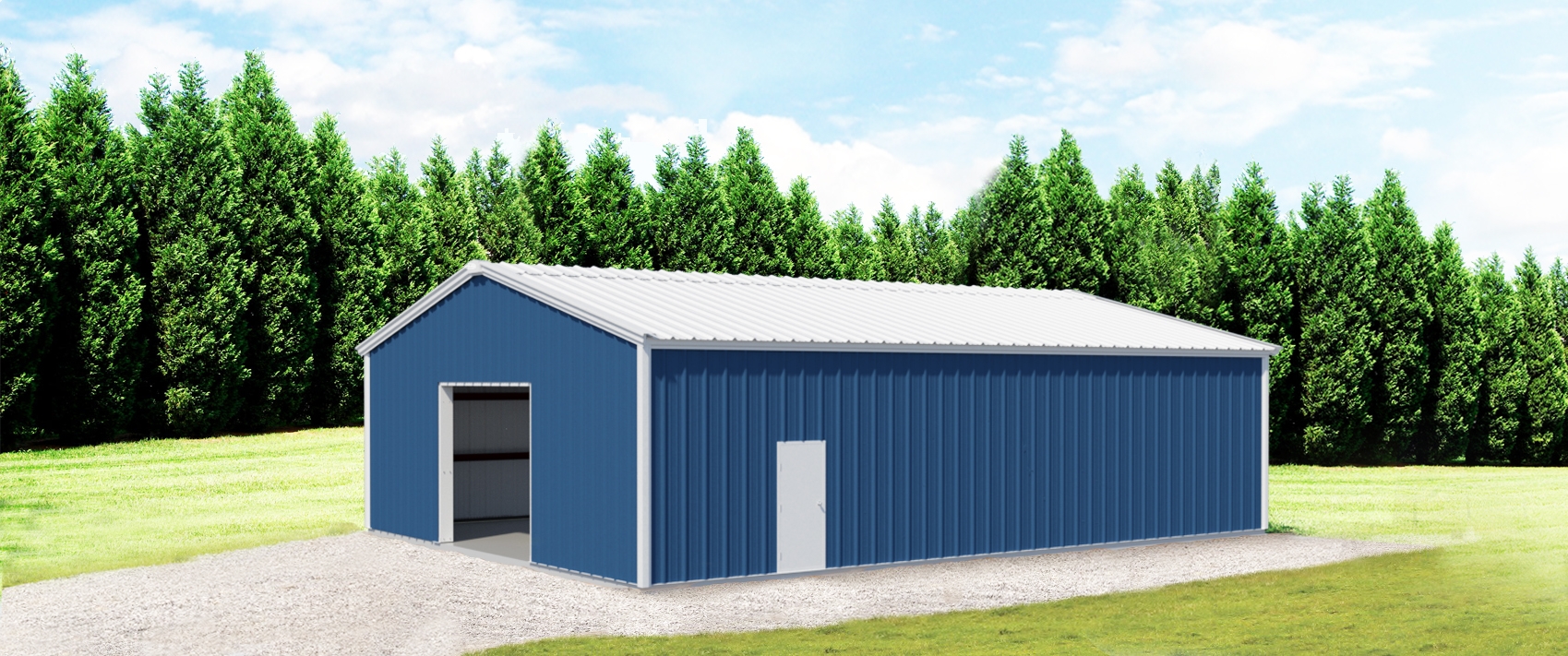 Service Type
Pre-engineered Steel Building Kits
Provider Name
Description
Get custom metal and steel building kits from Allied Steel Buildings. Plan your project with the top choice in the industry by calling 1-866-488-5595.