Long ago, steel building warehouse buildings were often forgotten about, compared to the success of their more popular commercial cousins in the retail and office sectors.
These industrial buildings are making a surprising comeback, with increases of 10% each year and $491 billion dollars in sales in 2017.
In 2016, industrial properties were the top property sector for development and investment, according to the Urban Land Institute.
In this article we will discuss:
The Sudden Popularity Of Warehouses
Amazon's warehouse expansion has spurred part of this demand. Their warehouse space has been expanded to accommodate next-day and same-day delivery. Over 40% of all commercial property leases come from e-commerce companies like Amazon. As other brick and mortar industrial facilities attempt to include e-commerce in their business models, property leases continue to rise. The increase in demand is also due in part to tech companies because more server farms are needed in order to support online commerce.
Leading The Way: Class B, C, And D Buildings
The recent popularity of industrial properties, unlike other assets, didn't necessarily result in a spike of new construction projects. In fact, there is actually a shortage of available warehouses. Investors are having to compete for outdated or previously-obsolete industrial buildings.
While these types of buildings would be too old to lease under any other circumstance, because of their urban locations, they are outperforming newer commercial real-estate properties. "Last Mile" warehouses are under 200,000 square feet, and are seen as an ideal investment opportunity for those who are interested in investing in industrial real-estate, according to experts.
Other experts believe that outdated warehouses should be avoided entirely. E-commerce warehouse businesses are currently using new state-of-the-art robotic systems to process the large amount of orders that are received each day. Older warehouse structures are mostly located in urban areas. They would require too much of an investment in order to breathe new life into them.
They not only lack the type of sophisticated equipment needed, but they also lack the tall designs that newly-constructed warehouses necessitate to maximize space. Experts believe that businesses should invest in new warehouse buildings for industrial land intensification purposes. They are easy to build and can be constructed in a relatively short period of time.
In terms of robotics, automation, and industrial land intensification, new multistory warehouses offer the best of all three worlds, which makes it easier for e-commerce businesses to take on higher volumes of small packages from consumers. The size of these buildings is another deciding factor for a lot of top businesses, as most of these facilities have doubled in size in the last decade.
For instance, in Atlanta, two multistory one-million square foot e-commerce warehouse structures are being built. More multistory industrial facilities are coming to Chicago, Dallas, and California. E-commerce businesses need a bigger space to house a wider variety of products, and additional storage for returns.
Class B, C, and D warehouses should not be ruled out under any circumstances. E-commerce businesses like Amazon are willing to trade location for retrofitting older structures in order to gain access to convenient locations.
Estimating The Value Of Warehouse Space
Warehouse space is valued according to factors like what the space can be used for, its size and location. You should compare the property to similar industrial real-estate in the city or area in which you plan to do business. When you purchase a warehouse property, the price is based on the actual square footage of the building. To determine the average cost per square foot in your location, you should contact other owners or a local broker to gauge the area's average cost per sf for warehouses.
The next thing you must assess is the condition of the facility. Is it old and not very secure? Is it mostly bare space or does it include any specialized equipment? What types of forklifts does the building accommodate? All of these factors should be taken into consideration, as they will affect the cost of the building.
Considering NEW construction?
Ideal Warehouse Locations
The ability to quickly deliver products to consumers is an important factor to think about when you're choosing a site for your facility. E-commerce warehouse structures should be easy to get to through most modes of transportation. In addition to highways, they should have access to seaports or airports.
There has been fierce competition for Amazon's new warehouse facilities – so much so that Amazon told investors "don't call us, we'll call you" due to the high volume of investor interest. Site selection is important, because the costs associated with bringing products or materials in and shipping them out makes up around 60% of a company's overall expenses.
Distribution businesses also need to be located near largely populated areas, because that is where more cross-country delivery trucks are located. There are some largely populated regions that are not prime areas to conduct business. The increased land costs and traffic alone don't make them very attractive in terms of e-commerce.
Regardless of where you are located, you should be able to find a warehouse worth investing in, either in your city or nearby. The industrial market is still going strong and has no signs of slowing down. It's worth your time to make a trip. You may be able to add some much-needed diversity to your commercial real-estate portfolio.
Considering New Construction?
Consider a Steel Building
Steel is more than just the metal that only Superman was strong enough to bend. Steel is functional and can be utilized in a way that most people probably haven't considered. Today's steel buildings aren't just boring gray boxes that are cold, dark, and dreary. In fact, technological advances have made steel so attractive that it is really difficult to just pinpoint one advantage that would solidify a decision to go with steel. But when you look at all of the advantages of steel put together it easy to see that that the choice for steel is really undeniable.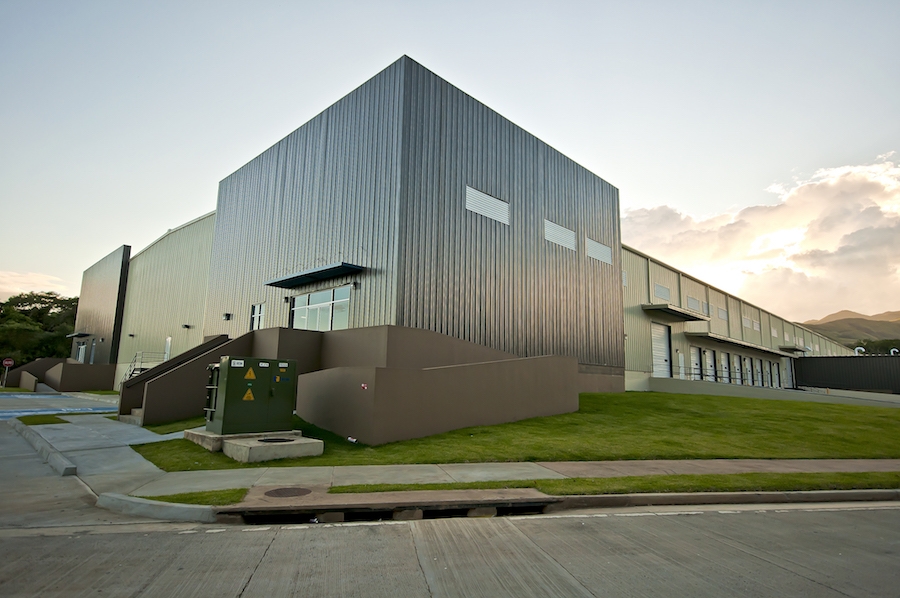 Steel is affordable: Since our buildings are pre-fabricated and pre-engineered offsite you can be assured that every single piece will fit together perfectly. You will receive exactly what you need to assemble your structure shipped directly to the site. You won't even have to hire anyone to assemble it for you: no welding required!
Steel is environmentally friendly: Steel is green. Our buildings are made of at at least 70% of recycled metals. In the future, your building will also be recyclable.
Steel is durable: Steel is the building material choice for those in heavy-industry for a reason—you can depend on it to last a long time.
Steel can blend in: Modern facades are available in any exterior that you desire. Faux facades make it even more affordable.
Steel is low maintenance: You won't have to spend a lot of time repairing the roof of your steel building. They last for nearly 40 years. Compare that to your traditional roof that must be replaced every 10-15 years at the very least, and requires maintenance yearly.
Steel is efficient: Advances in insulation systems allow steel buildings to feel just as comfortable as a traditional building while ensuring that you don't lost energy—and money.
Original article referenced: westwoodnetlease.com "A beginner's guide to investing in warehouses"
Summary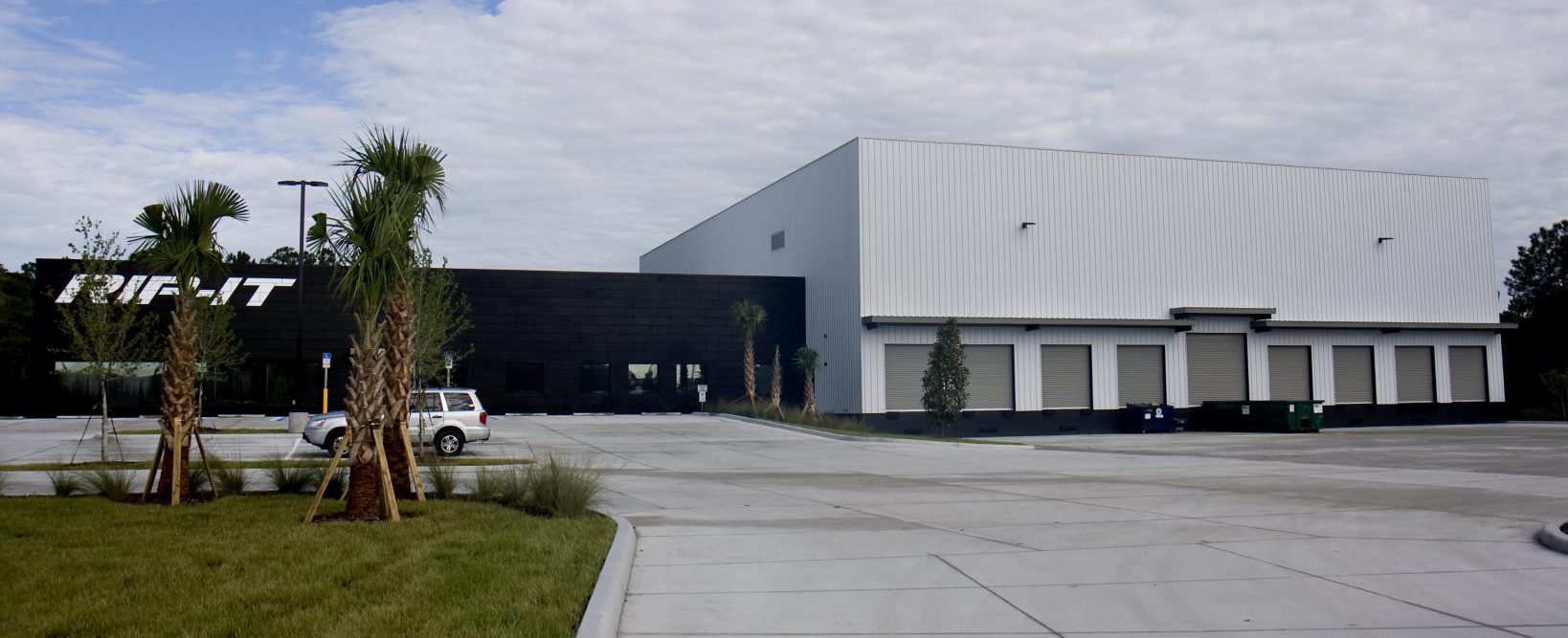 Article Name
Warehouse Investment, A Beginner's Guide
Description
Long ago, warehouse buildings were often forgotten about, compared to the success of their more popular commercial cousins in the retail and office sectors.
Author
Publisher Name
Publisher Logo