Who doesn't like the smell of fresh wood, the feel of a natural material? At Allied Steel we fully appreciate the charm of wood and its place in our country's building tradition. When it comes to the simple enjoyment of a building then going for what you like most – wood, brick, metal, concrete – can be your prime motivator.
But when building something that will (a) cost you to construct, (b) cost you to maintain and (c) needs to serve you for an extended period of time – decades perhaps – then we need to be a little more practical – hard-headed perhaps – about our choices.
And when it comes to barns and similar agricultural buildings steel buildings are increasingly the number one choice. And it's not because there's something inherently wrong with wood. It's more because there are some irresistible advantages with steel.
Here's where steel barns out-perform wooden ones every time:
Weather resistance:
Galvanized steel building barns shrug off the rain and the snow, the wind and the hail, the dust and the dirt. Weather cannot soak into steel, cannot create dampness or dry rot and cannot cause bowing, stretching or any other types of weather-related damage. Wood, on the other hand, has to be maintained against all this. That's cash-expensive and labor-expensive. And, as you know, if you don't bite the bullet and pay for wood's upkeep then it will eventually let you down.
Ongoing costs:

So your maintenance bill is significantly higher with a wood pole barn simply because that barn needs ongoing regular maintenance. Whereas you can install a steel barn and kiss maintenance goodbye for the next 15 or 20 years. And it's for that reason that barn insurance can be significantly lower for a sturdy steel barn than it is for a wooden pole barn. Pole barns shift and move in the ground under them and so are not always recognized as permanent structures. Steel barns are built on a concrete platform, are strongly anchored in place and so meet the building code requirements of a permanent fixture.
Durability:
You can't chip or damage steel in the way you can damage wood. Hit it hard enough with a vehicle and it might dent but otherwise it stands up to the kind of punishment that steel is rightfully famous for. And insects don't stand a chance. There's no burrowing into steel, that's for sure. One other thing: no steel barn ever burnt down. That can't be said for wooden ones.
Foundations:
Your wooden pole barn is installed into the ground. The wood is treated to withstand the expanding and contracting of both the ground and the wood itself caused by changes in weather but… it'll only take so much of that before it starts to flake and rot. Whereas your steel barn is anchored to a concrete foundation so that it's not just steel's in-built weather resistance that's protecting your structure – it's also not touching the ground in the first place.
Keep in mind also that if you live in a natural disaster area – high winds, hurricanes, torrential rain and so on – your steel building will be manufactured to withstand the exact weather conditions common to your area. If anything is going to resist harsh weather steel is the one.
Time advantages:
Your wooden building requires regular maintenance – particularly waterproofing. It's an annual job – and it isn't a small one. Steel buildings? They require a repaint every couple of decades. Otherwise, they can be left alone.
Looks:
Yes, you read that right. Gone are the days when a steel building has to look like… well, a steel building. If aesthetics matter then Allied Steel can create a steel building that looks like anything but a steel building. Finishes such as stucco or brick or colors that blend in with the surrounding environment are all part of our metal barn offering.
And steel doesn't discolor in the way that wood does either so once you've chosen a steel building you like the look of you can be confident it will maintain those looks for many years to come.
Overall, a steel barn will cost less to own, be far less time-consuming to look after and will serve you in a practical sense far better than a similar wooden barn. It's for these very reasons that steel barns are so popular these days. Would you like to know more about Allied Steel's barn options?
*Read more about Barndominiums here.
Feel free to speak to one of our building professionals now – call on 1.877.997.8335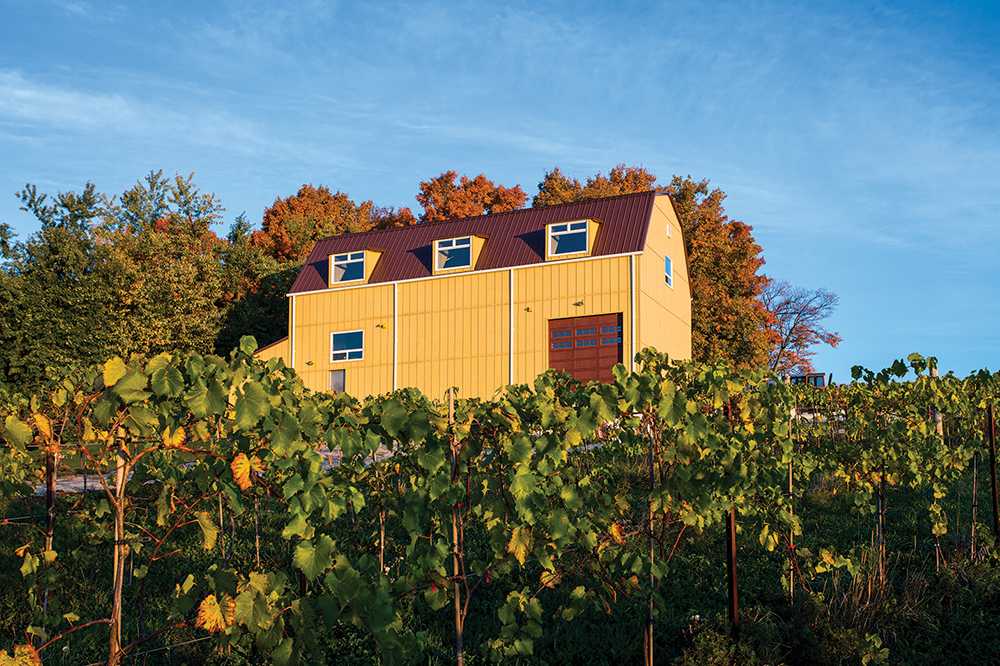 .
Summary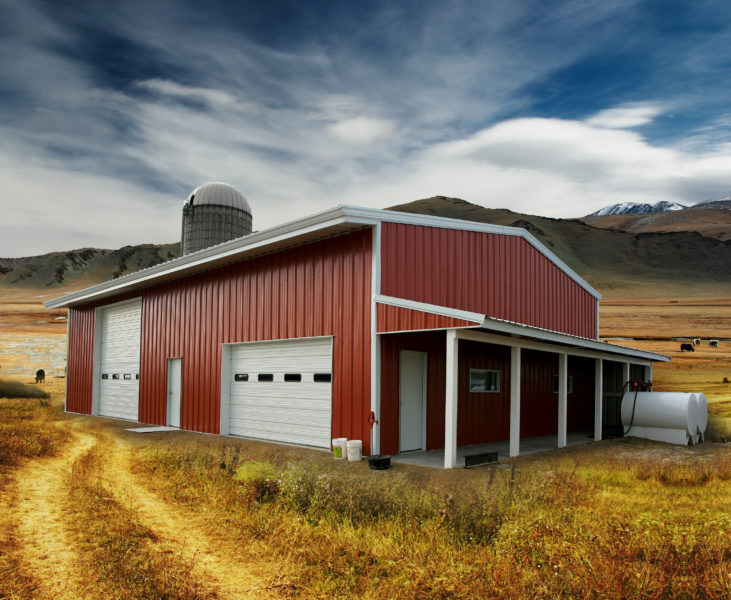 Article Name
Metal Buildings: Metal Barn vs Wood Barn
Description
Considering a metal barn? When building something that will (a) cost you to construct, (b) cost you to maintain and (c) needs to serve you for an extended period of time - decades perhaps - we need to be a little more practical about our choices.
Author
Publisher Name
Publisher Logo