Do you need a permit to build a garage?
How much does it cost to build a garage?
What materials should you use to build a garage?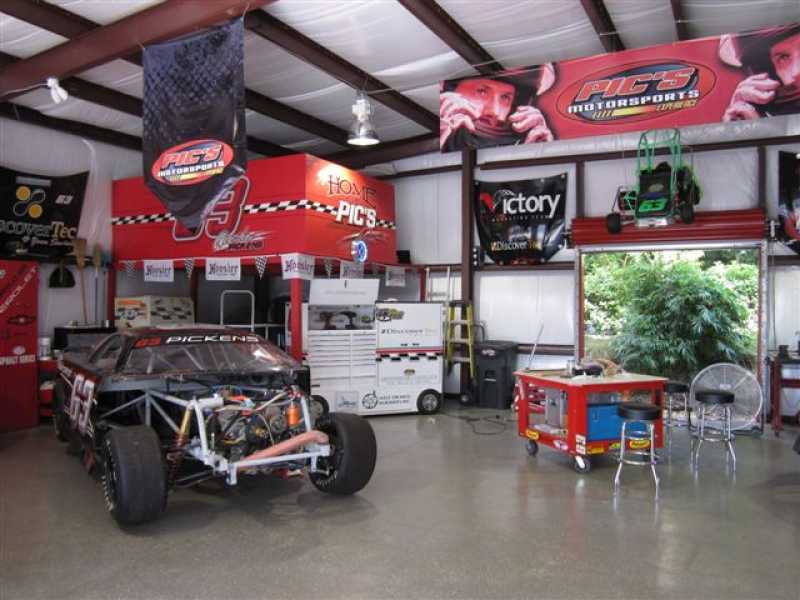 I get it, you have your prized toys sitting out in the weather, rusting, getting eaten away by the elements. Maybe you have a motorcycle you want to protect? A boat, atv, dirt bikes, RV or a vehicle? Or maybe you want to use it as an Auto-Shop. Point is, you want to protect your assets and put a roof over their head.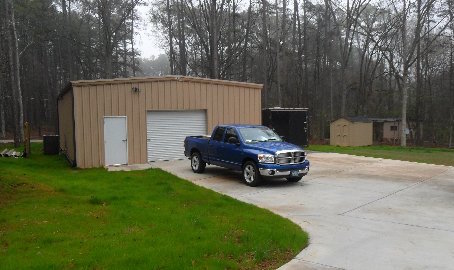 You're considering building a garage and your next logical question is, "How much does it cost to build a garage?" Well, there are a lot of factors to consider when building a garage. Below, you will find a high level view of the garage building process, to give you a sense of what must be considered when asking "How much does it cost to build a garage?"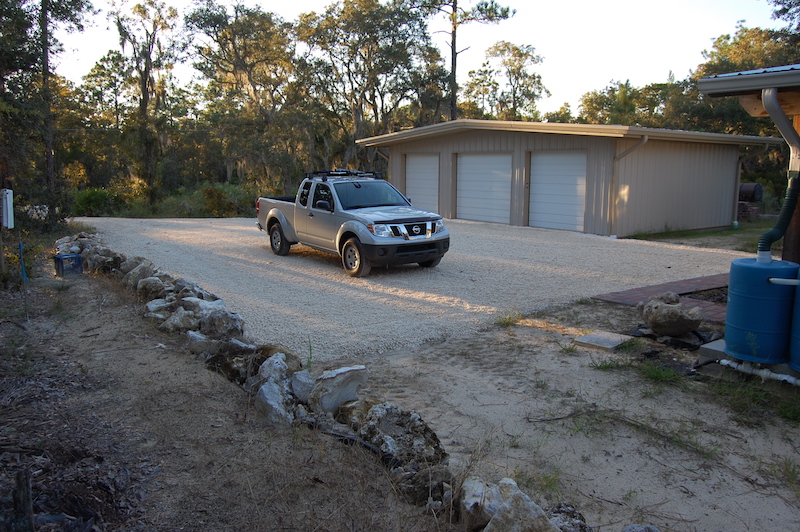 Building a garage:
You must first gather some basic information from your building department to determine the city, county and state specific restrictions on material use, building heights, property setbacks, design codes, etc. Taking this very important first step can save you a ton of headaches and money on the back end.

Establish your budget. How much money can you allocate to this project? Your budget will help determine the size, accessories and finish materials for your project.

Measure your available land area and make a plan. Sketching out a small diagram of the size and placement of your garage will give you a better idea of what may or may not fit on your lot. Don't forget to take the setbacks into consideration.

Evaluate your building material options. What are you going to build it with? Will the city allow you to use wood, concrete or metal? What will give you the most bang for your buck?

Determine your spatial needs, what are you going to build it for? What will you store in the garage, now and later? Pre-plan for future growth if the budget allows.

Get your local permits. If you purchase a building kit, you will be able to submit the kit drawings for permit review.

Order your building materials.

Build a foundation. This isn't typically a DIY job. You may want to hire a contractor for this portion, as a solid foundation is the base for a solid building project.

Erect your building. If you're handy, you can erect most building kits on your own, but if you're not willing to Do-It-Yourself, you may want to hire a contractor to erect your building. Don't forget to consider this in your budget.
As the saying goes, measure twice, cut once. It's important to gather all your information upfront, and know what you're in for in order to avoid unexpected surprises. Lets look at some of these factors in more detail.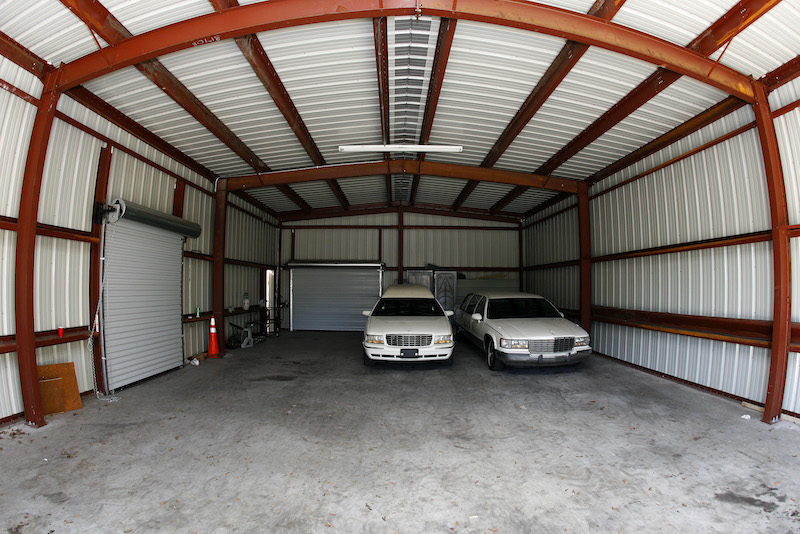 Do you need a permit to build a garage?
In most areas, building a garage will require that you obtain a building permit. While this might sound like a burden and added expense, it's really for your own good, and to your benefit. Regular inspections may be required as your construction progresses, and these are intended to ensure your building was properly designed and can meet or exceed the building codes. I'm sure you wouldn't want the structure you just purchased with your hard earned money to collapse on you, am I right? Obtaining a building permit will help you cover yourself.
Once you've determined whether or not you need a permit, before you waste any time taking steps in the wrong direction, gather some information from your municipality. If your local municipality doesn't have the necessary information, ask the building official for any information you may need to know before getting started. These are some important questions to ask before you get too far ahead of yourself.
How big can your garage be? There may be some local rules, ordinances or covenants on the amount of square footage and how tall new structures can be. There may only be a certain percentage of the lot that can be covered with structures, there may also be a limit on the total number of buildings allowed on a property, and the garage may have to be shorter than the house. There are a lot of random restrictions that you may need to abide by, and you want to make sure you have all that data upfront.
Where can your garage be built? The city or county will want to know where you plan to build your garage. You should pick up a copy of your property survey from the city or county, then draw an outline of the proposed building on the survey and discuss it with your city to see what they may or may not allow. They will warn you of height restrictions, building adjacency, and setback requirements to keep in mind when designing your garage. Remember, if there are setback restrictions, you may be able to apply for a variance, or exception.
What can your garage be built out of? There may be restrictions on the type of material you are allowed to build your garage out of. If you find that there are restrictions on using metal panel for example, make sure you have evaluated all metal panel options. A lot of companies manufacture a metal panel that looks exactly like stucco, wood grain, and other traditional building materials that may be accepted by your municipality as an approved solution. I recommend getting all of this figured out before you buy your building materials.
You can save yourself a lot of time and headaches if they help you determine the basic restrictions such as size, height, location and finish materials on the front end, before you go too far down the wrong path.
How much does it cost to build a garage?
This is a tricky question, because there are many factors to build into this analysis, including the size, labor, construction materials, accessories, location, freight, etc. For the sake of this study, let's look at cost ranges, then we can dive deeper into the different factors that may affect your overall project cost.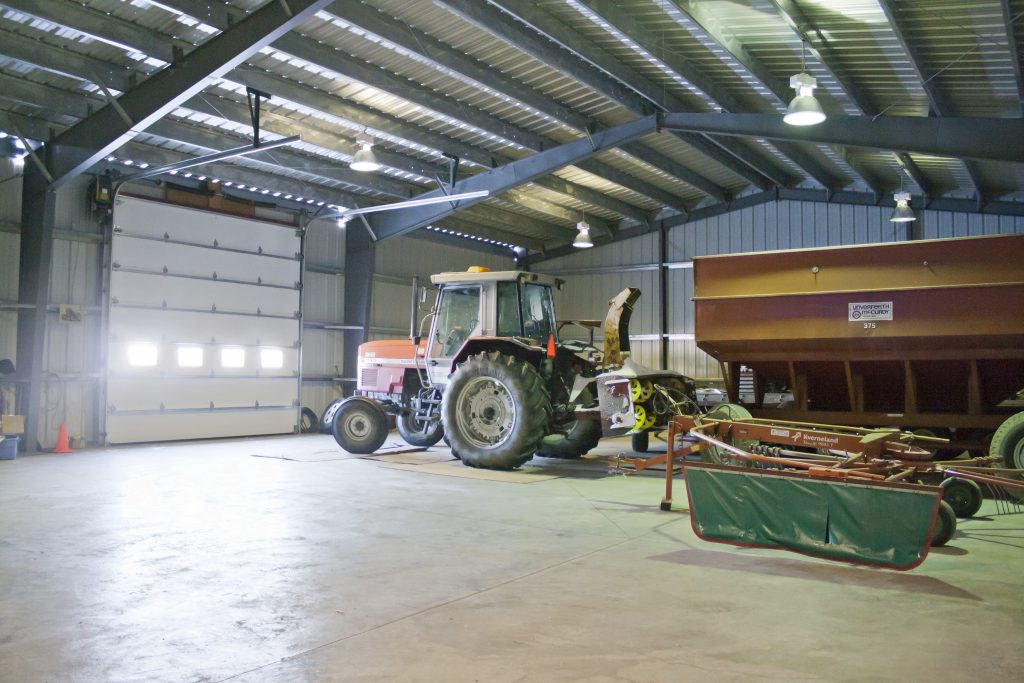 How much does it cost to build a 24×24 garage?

A typical single car garage, usually around 12' x 22', can range in cost between $6K and $10K on AVERAGE. A two car garage, typically sized around 24'x24', can range in cost between $15K and $27K on AVERAGE. This is the average cost for a basic structure and foundation, this does not include fancy accessories, the cost of the contractor for installation or building permits. Remember, your specific project cost will vary greatly according to your local labor costs, foundation requirements, selected finish materials, framing materials, size, accessories, attached vs detached, etc. so it's important to get several estimates for all the work you're contracting out and not doing yourself.
Location based considerations that affect the design and cost of your garage:
Wind load
Different locations have different wind ratings. So as you might expect, Florida, a state affected by very high hurricane winds, has a higher wind-rating than calmer Tennessee.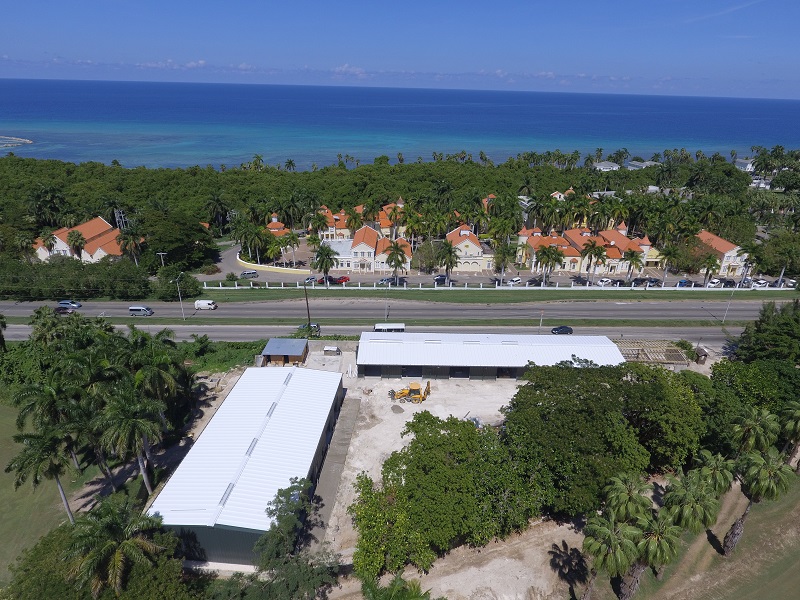 Snow load
The load rating for snow is going to be higher in snowy Alaska than it is in hot Houston. The snowier region will require a stronger structure to support the weight of the snow on the roof. This means additional material is required in the Alaska building to safely hold that snow, making the building more expensive than a similar one constructed in Houston for example.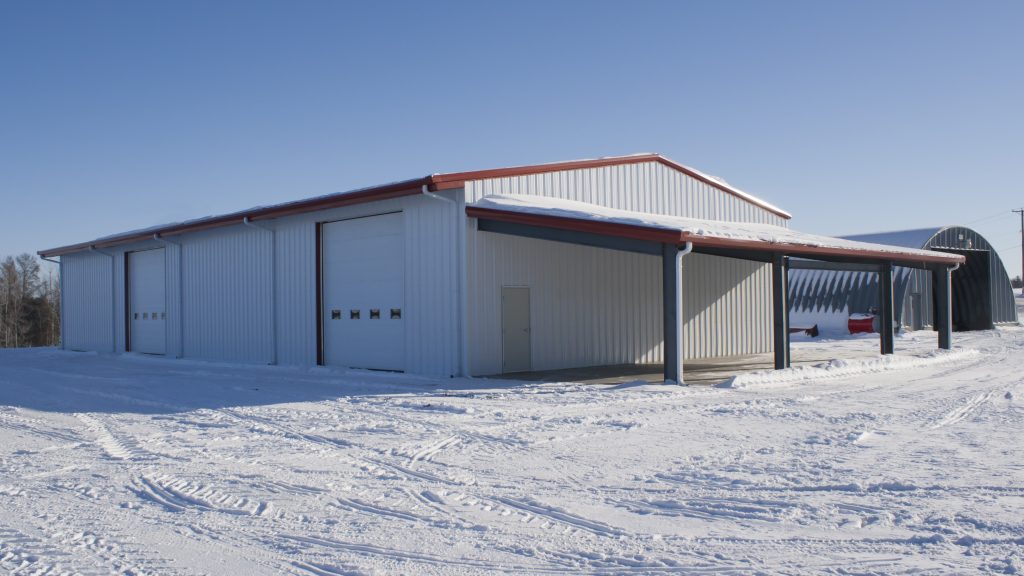 Open Areas
Leaving a side of the structure open to the elements means that the roof won't have the same protection against up-drafts that it would have if the structure were completely closed in. The increased wind protection required means you will require a stronger building, which means added costs.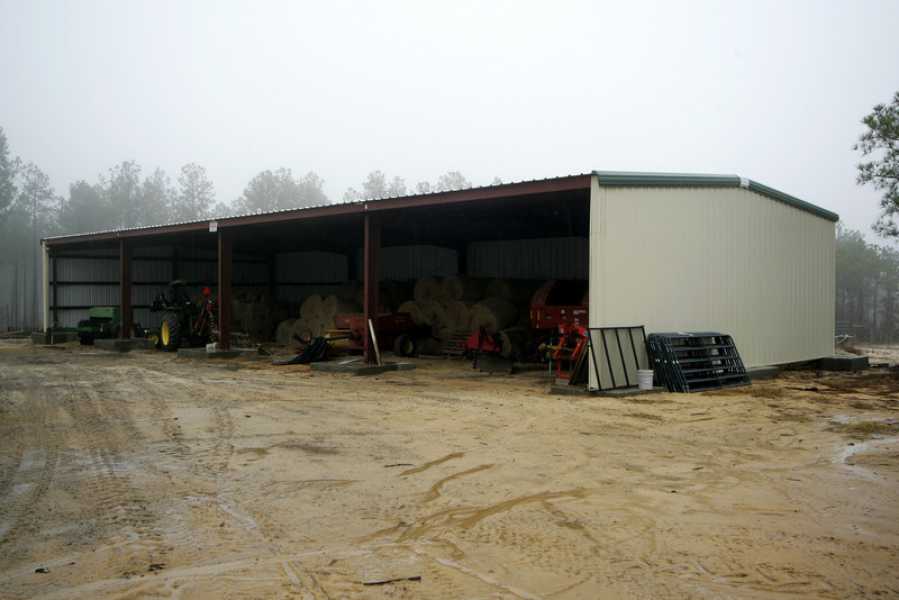 Seismic Conditions
Seismic ratings vary as you would expect according to the amount of seismic activity in your area. In areas where seismic activity exists ratings are high – as are the resulting building material costs. The same building would cost more in California than it would in North Carolina due to the added seismic protection build into the structural design.
Dimension based considerations that affect the design and cost of your garage:
The size of your garage is an obvious cost factor. The longer, wider or taller the structure gets, the more the costs increase. When determining which size may be the best fit for you, think about how many cars you have and how much shelving, storage, or work space you'll need. The more cars you need to store, the bigger the garage will need to be.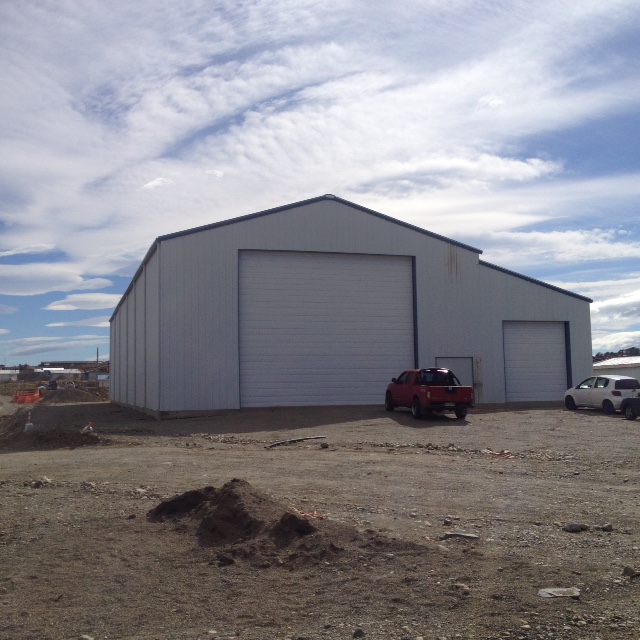 We've listed average vehicle dimensions below to help you calculate your required garage size:
The average car length is 14' long

The average single car garage width is 10', 12' or 14' wide

The average two car garage width is 20', 24' or 28' wide

The average truck length is 18' long

The average SUV/van length is 20' – 22' long
The most common residential garage sizes are 12'x24', 14'x28', 20'x20' and 24'x24'. The height will depend on your vehicles, garage door clearance requirements, overhead storage requirements, etc.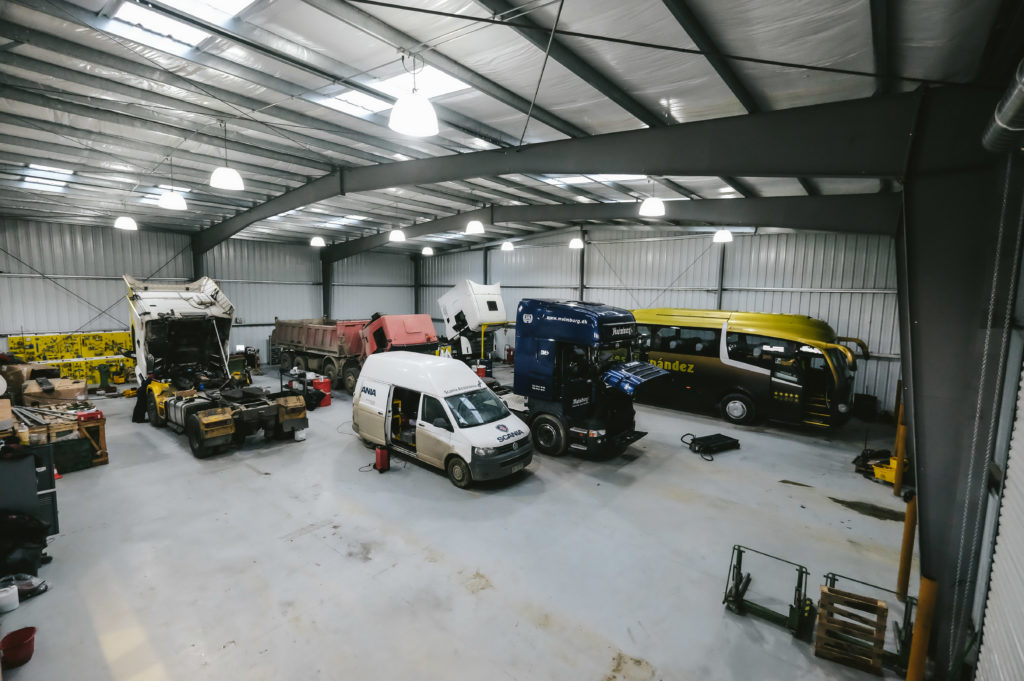 Consider your dimensions carefully and don't skimp on this planning. I can't tell you how many times I have heard somebody say they built a garage to a certain size and quickly realized that they should have built it larger or wider to accommodate additional storage. The pros will tell you to build it as large as you can the first time, to accommodate for future needs.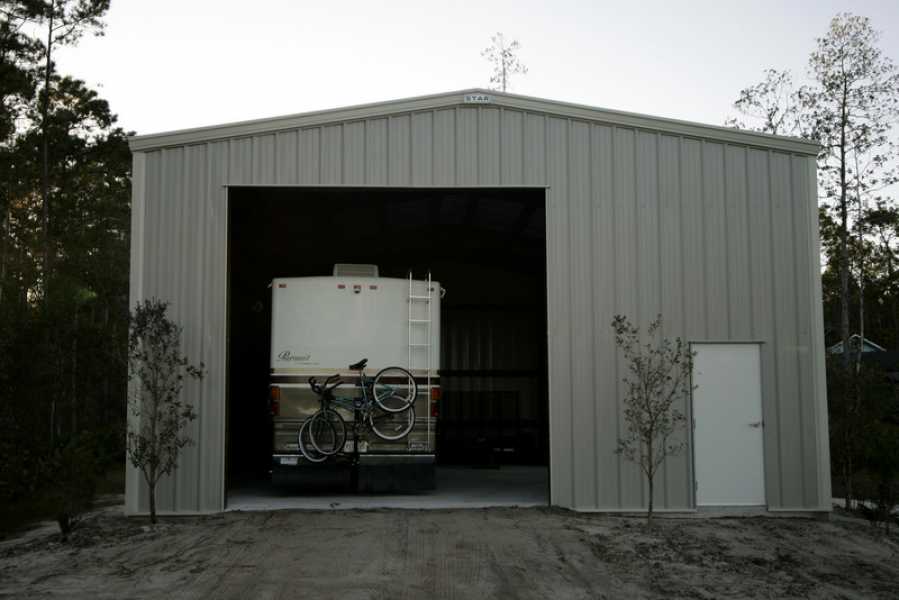 Labor based considerations that affect the cost of your garage:
Your project labor costs will depend on your local unions, if any, and whether you hire a contractor, handy man, or do-it-yourself. Depending on your handiness level, there are lots of DIY garage kits out there that may be right up your ally. Choosing a building kit would certainly save you a ton of money on labor costs.
Foundation based considerations that affect the design and cost of your garage:
Your geographical location and specific soil types will determine the depth and size of your footing requirements, which would affect your foundation cost. It's important to properly design your foundation to your specific building requirements, so your building can be properly anchored to the ground, and withstand the wind, snow, and seismic forces in your area.
Garage Finish Materials
When planning out your garage build, it's important to consider not only the basic shell, but also the aesthetic appearance and finish materials. As previously mentioned, make sure your city approves of the exterior finish materials you are considering. Will you stucco the exterior? Drywall the interior? Leave structural components exposed? The list goes on and on.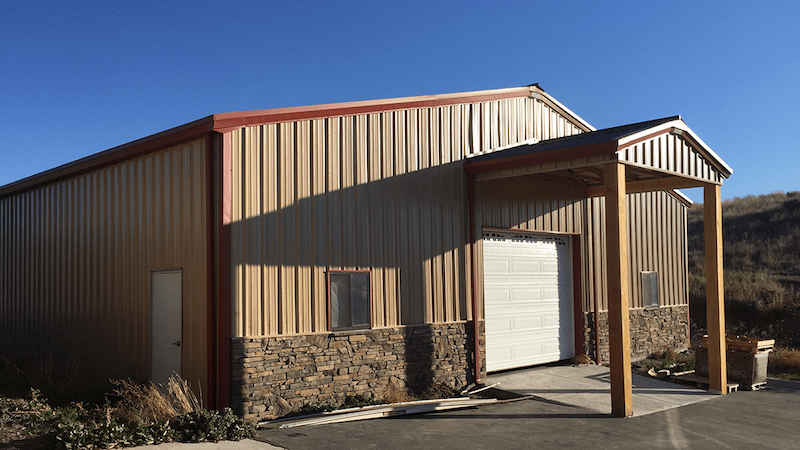 Here is a short list of interior and exterior wall finish options:
Drywall: If you are finishing the interior of your garage, you may need to drywall the interior walls in order to meet fire code requirements.
Wood sheathing: This is a simple and economic option. You can simply attach the wood sheathing to the framing with screws.
Plastic or Fiberglass: Fiberglass panels are the most low maintenance wall option for garages. They perform well against mold, mildew, moisture and pests, however, depending on the panel type, you may need to install drywall or wood sheathing underneath for proper installation.
Metal panels: Metal wall panels will give your garage a high end appearance. You can screw them right to the frame for a quick and easy installation. Metal panels are available in a variety of textures, making your design possibilities endless.
Cement board: Like drywall, cement board is a good base panel to install. You can finish it off with tile or stone veneer.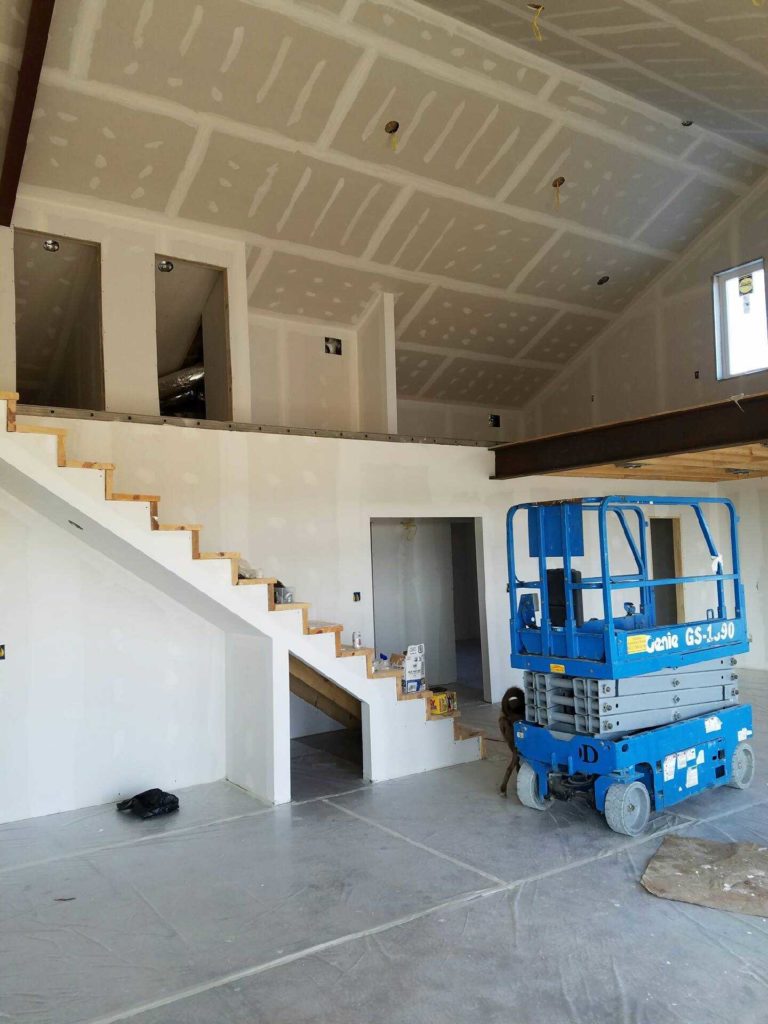 Whatever finish material you choose, make sure your structure is properly designed to carry the loads/weight that these finishes add to your wall structure.
Garage Accessories & Insulation
There are a number of accessories that you can add to your garage. Overhead garage doors, man doors, windows, louvers, skylights, venting systems, etc. There are also a number of variations to these accessories. Overhead doors with or without motors and glass. Insulated or non-insulated doors and windows, louvers, wall vents or hanging fans. Again, this list can go on and on.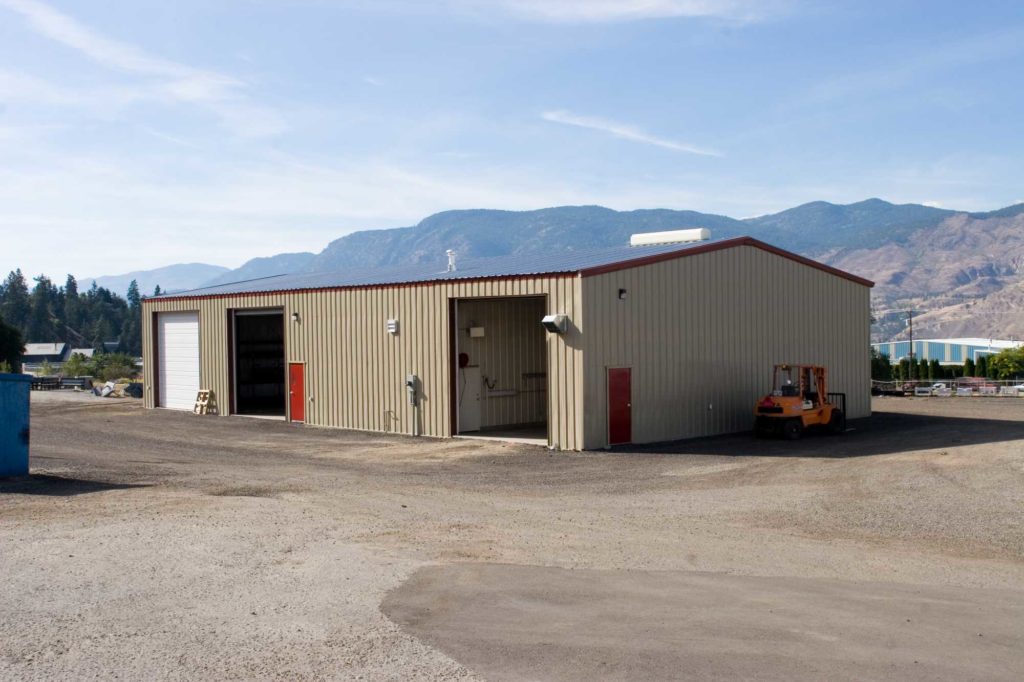 Don't forget about insulation! Will your garage be insulated or not insulated? It's important to confirm the energy code requirements with your city to ensure your building complies. Insulation options include Batt insulation, Blown-in insulation, and Spray-foam insulation. Your city may require that you insulate your building based on your selected building materials and use of the building.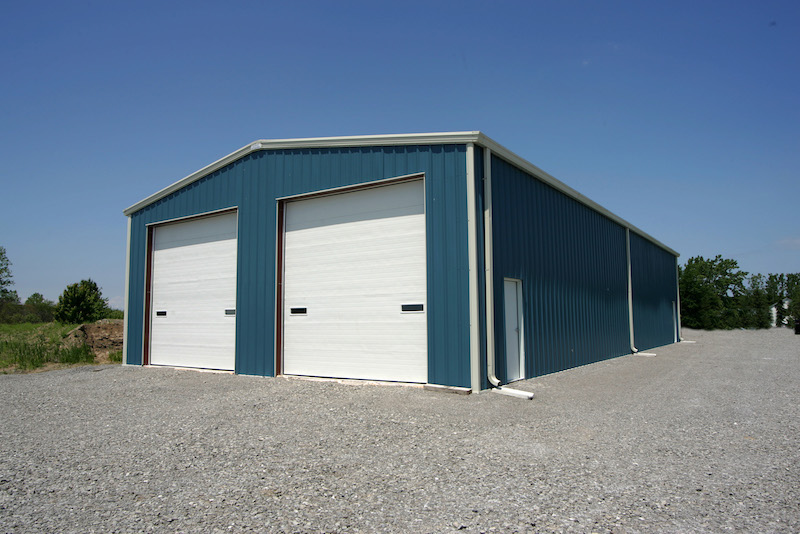 As you can see, it is important to narrow down your location, labor availability & costs, material selection and building accessories in order to really compare apples to apples when talking about your garage construction options.
What materials should you use to build a garage?
There are many building materials out there, each with its own advantages and disadvantages. For this analysis, we will consider wood, concrete block, and steel.
Using wood to build a garage.
When building with wood, the materials are typically readily available easy to handle and relatively simple to manipulate. If you're handy and feel comfortable using the different tools you will need, you can cut the pieces to length and paint them the color of your choice. You can opt for standard stud framing or even consider a wood garage kit. A 24'x24' 2 car wooden garage kit can be as economical as $14K delivered to your door. Remember, this doesn't include a concrete slab, which may or may not be required, depending on your use and the pre-constructed building may not be engineered to withstand the local weather.
These kits may seem like an interesting option but it's important to understand there are a few drawbacks to wood. Wood burns, wood retains moisture, wood rots, and wood attracts termites and other wood burrowing bugs. Wood will certainly do the job but it won't always withstand the toughest of storms or the hottest of fires.
Wood member sizing:
If you do opt to go with wood for your garage framing, you must consider the size of wood members range from 4 inches to 6 inches (nominal). You should take this into consideration when planning out your space. You will need to consider the width of the walls and the depth of your trusses when accounting for the clear space you need for your equipment and storage.
Using block to build a garage.
Concrete block garages are stronger and more durable than wood and sometimes steel. Block construction walls are pretty thick which create a more sound proof building that can stand up to fires better than other building materials. Constructing a block garage will take more man power, which means higher labor costs, but if your budget allows for it, or if you're handy with masonry, it's a beautiful look, it will withstand most of what Mother Nature will throw your way, and it's relatively simple to texture.
Block material sizing:
When space planning with block, consider an average 8 inch wall. The roof structure will likely be wood trusses. It's important to understand the dimensions of your construction materials so that you can plan your space correctly.
Using steel to build a garage.
When considering steel against other building materials, you will find that steel can be easier to obtain than you might think. It's important to differentiate between standard steel construction, where you need to cut and weld I-beams together, vs a prefabricated metal garage kit where every piece comes pre-cut, pre-drilled, and pre-painted, and ready to be bolted together for easy assembly.
Although steel can weight 6-10 times less than concrete, it is one of the strongest, most durable building materials having 25x more weight to strength ratio than wood. It's light weight allows for lighter foundation design (cost savings) and more effective logistics making metal garages ideal for remote or restrictive construction sites.
Steel is one of the greenest construction materials. In many cases, it can be 100% recycled, and produces minimal waste, sound pollution, or on-site construction loses. Most metal garages can easily pass the LEED Certification with the right planning.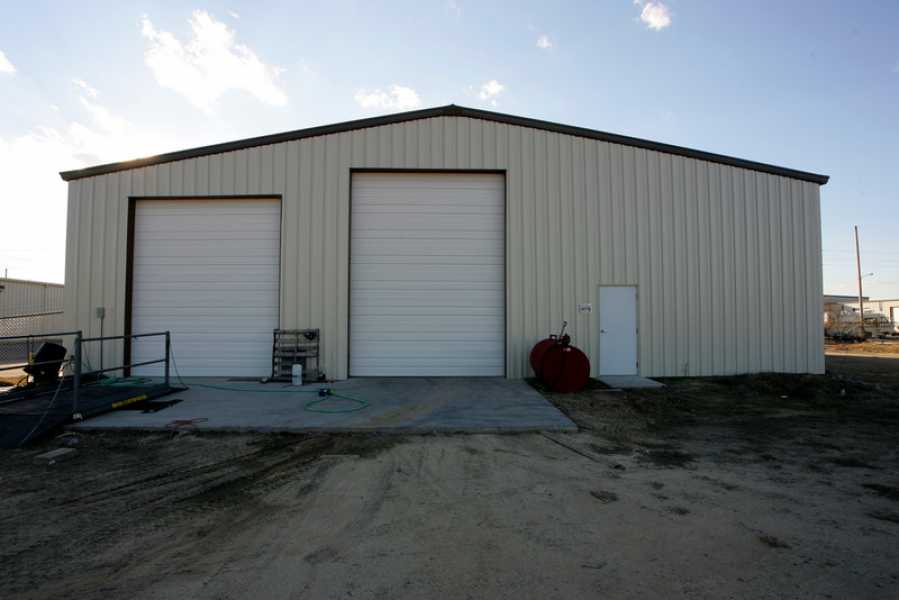 Steel is also one of the most durable building materials as it can withstand most of Mother Nature's nuances. Resistant to fire, corrosion, mold, termites, and flooding when properly constructed, metal garages are able to hold heavy snow loads, withstand up to 170 mph winds, and resist substantial seismic activity with minimal to no structural damage. Steel is also resistant to shrinking, warping, cracking and rot unlike more traditional construction materials such as wood or concrete.
In all, prefabricated metal garage building kits are a vastly less expensive investment than other traditional construction materials. The prefabrication process optimizes construction time by up to 40% as several developments can be carried out simultaneously. For example, the foundation can be laid while the building is being manufactured.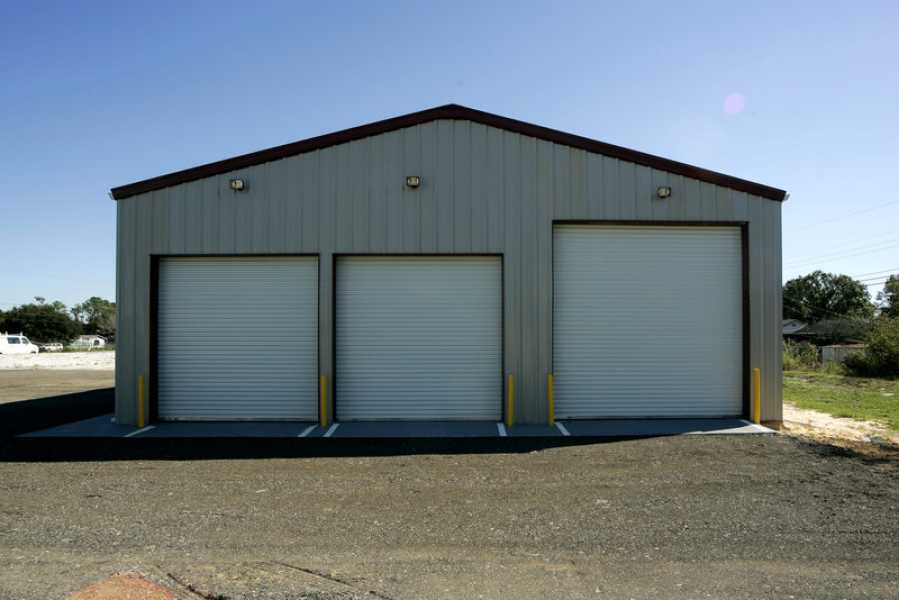 The cost of construction is also greatly reduced, by almost 50-60% compared to wood or concrete buildings as the labor requirements are greatly reduced due to the easy bolt-together connections.
Lastly, the construction of metal garages is less limited in bad weather conditions, making it easier to construct in remote or unviable sites. Maintenance and repairs of metal garages is minimal, and expansions are easily achievable with the right planning.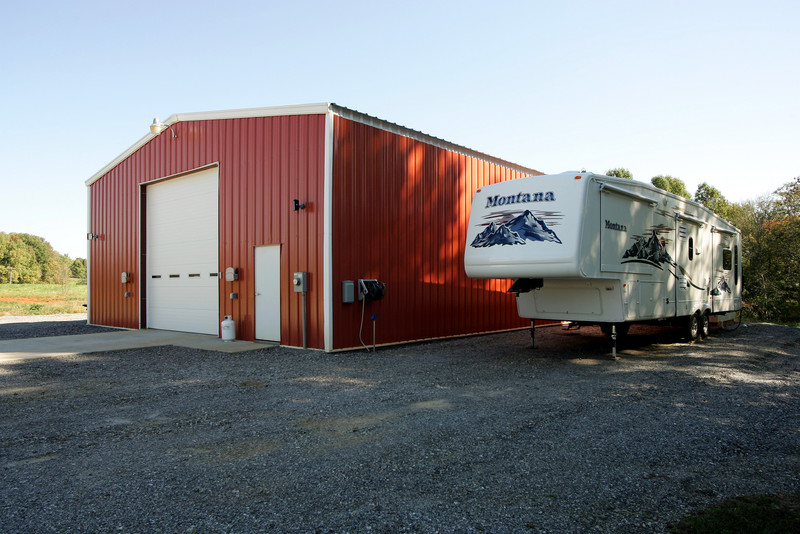 Steel member sizing:
As discussed, when building with steel, the best approach for anyone to take is a pre-engineered, pre-cut, pre-drilled, metal garage building kit. The benefit of these kits, compared to wood construction or block construction, is that you are able to dictate the loads that the walls and roof should be able to carry and withstand. In turn, affecting the member depths and sizes.
The beauty of the pre-engineered design is that you can coordinate all of your load needs and rest assured that you your building will not cave in or warp due to the added stresses of your heavy equipment hanging from the ceiling, heavy shelving supported by the walls, or the insulation and humidity that should have been, but may or may not have been, accounted for in the early design stage of your wood or block constructed building.
So, how do you build a garage?
First and foremost, understand your local rules and sketch out your plan

Determine the building materials you will utilize.

If you are

building with a steel building kit

, which is what we recommend, read this to get a basic understanding of the

purchase process.

Make sure your city will approve the size, material and style, of your preferred building kit, then order your kit.

The kit should come with drawings, which will need to be submitted to the city for permit approvals.

If your kit requires a foundation, submit the drawings for foundation permits first, while your kit is being fabricated.

Construct the appropriate foundation for your building kit.

Erect your building

Enjoy!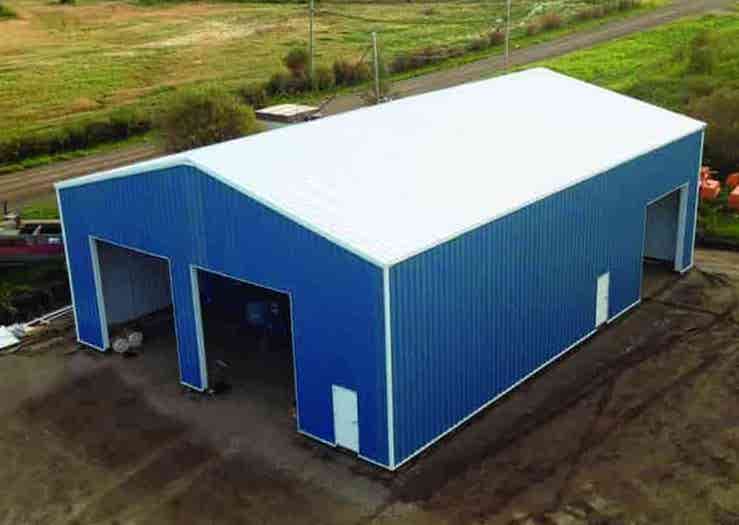 Read about Robert Allen and his garage experience.
Remember, even if you don't build the garage of your dreams on the first round, and you end up with a smaller version, you can always expand later!
Summary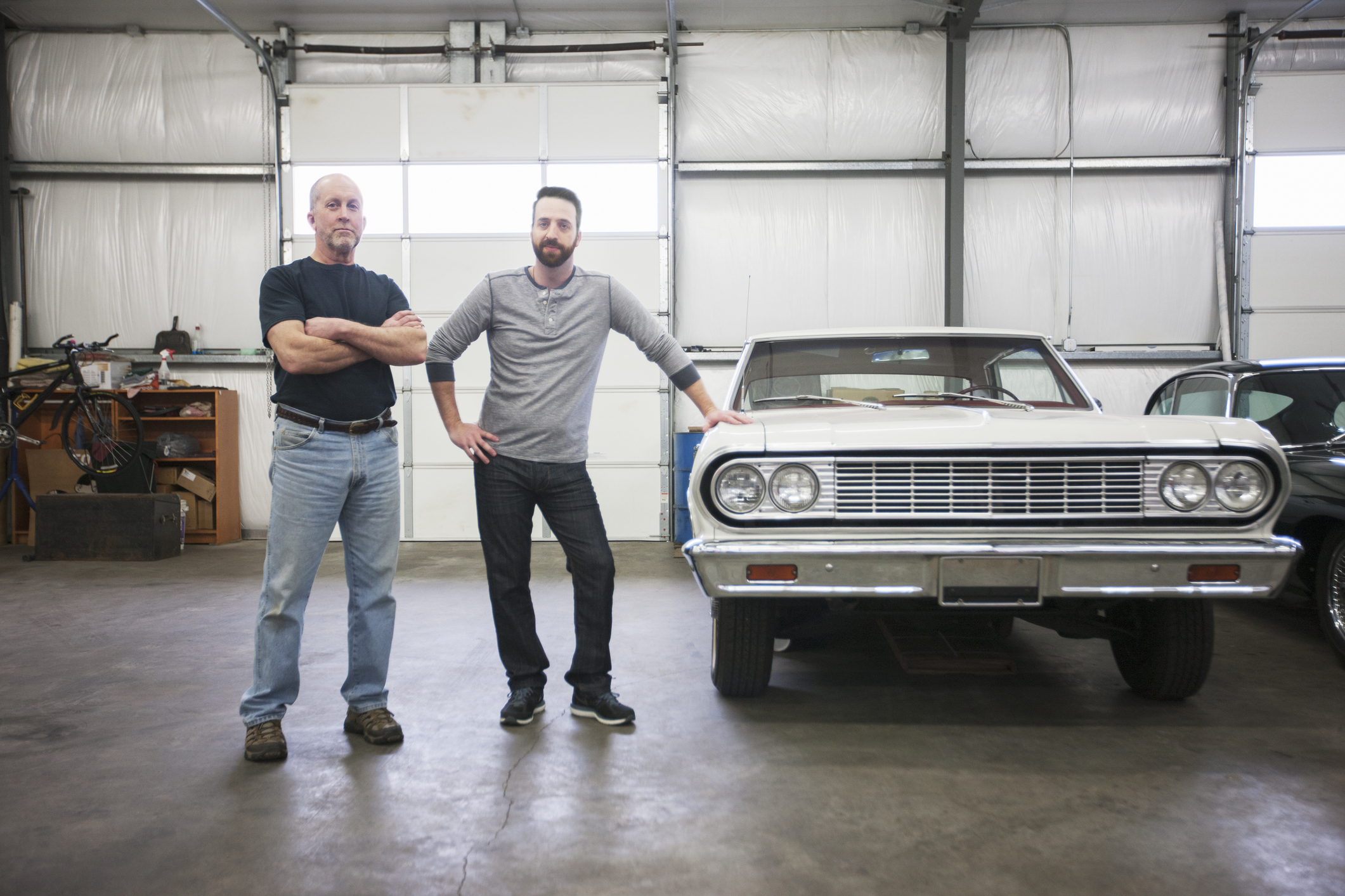 Article Name
How much does it cost to build a garage?
Description
There are many factors to consider when answering this question, we will walk you through the things you must consider when pricing out your garage project.
Author
Publisher Name
Publisher Logo