James Ohle, an experience architect of the Chicago metropolitan area, was approached in 2012 with an unusual, yet challenging request – design a state-of-the-arts nightclub with a limited budget, tight building schedule and never-before seen 3D & 4D technology.
"Conventional construction just would not have worked. Construction materials and labor, and contracting cost would have rendered the project financially unsound," said Ohle, who after much deliberation decided that if he was going to tackle this unique project, he would have to travel on an unfamiliar road –steel buildings.
Ohle began a nationwide search for the best prefabricated steel building company that could ensure expedited service, full support at each step, and most importantly outstanding reviews. Allied Steel Buildings was the answer.
"Once I turned to steel building, performance and reputation was more important to me than price," explained Ohle. "Had we not brought Allied Steel Buildings to our team, the project's purpose and my client's dream would never have materialized."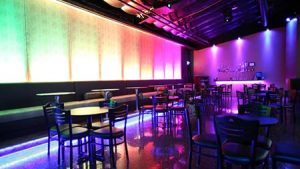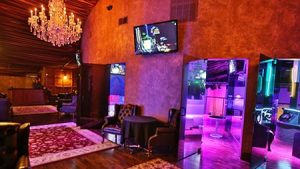 Allied Steel Buildings delivered an impressive 111' x 130' x 112' steel beauty that incorporated the modern designs of Ohle. The trapezoid-shape steel nightclub was constructed in six short weeks and cost 25% of conventional construction. As a result, developers were able to utilize the savings of the low construction cost and time to incorporate a high-energy building façade, ensure the installation of all planned 3D-4D technology, and had enough leftover to provide extra training to staff.
While the Riverside nightclub captures the imagination through its 3D projection systems, which enable the scenery and atmosphere to change weekly, and its 4D holograms, which can conjure any artist past or present to the party, Allied Steel Buildings steals the limelight with their quality, efficient, and cost-effective service.