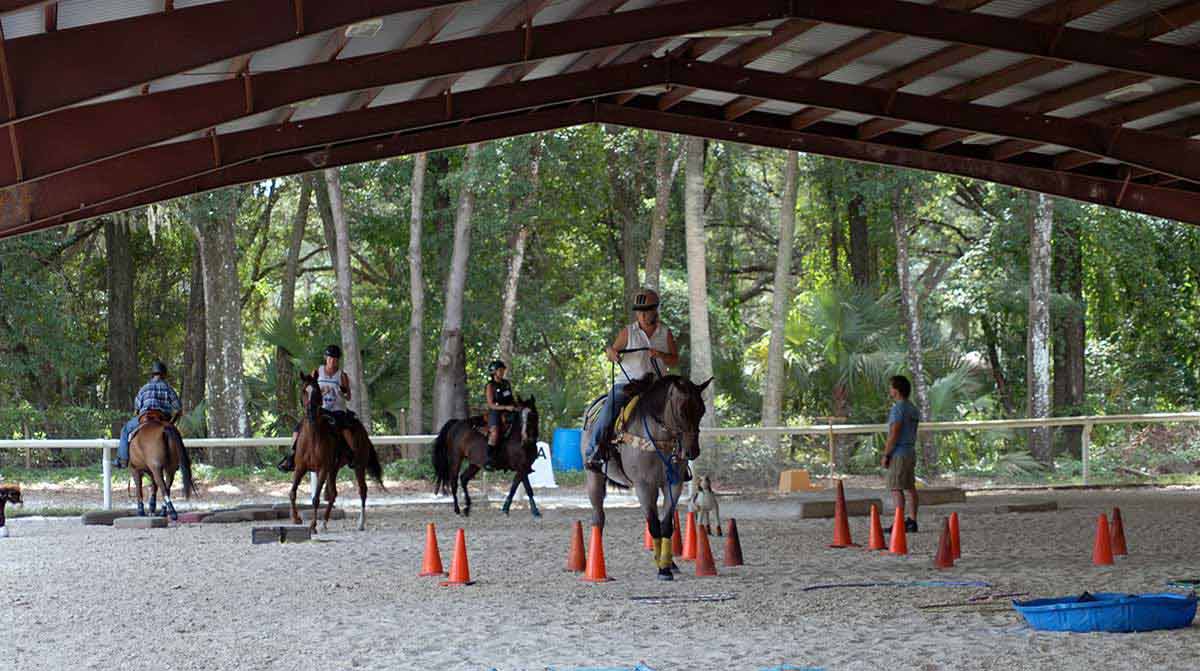 Equestrian Steel Buildings
A covered riding arena is the ultimate dream of any horse owner and a huge asset to equine business. Clear-span indoor arenas provide uninterrupted floor space and high ceilings help proper ventilation to clear the air of dust and mold, allowing maximum space for riding and training activities all year round.
By choosing an equestrian steel building, you are placing the safety of your animals first. Steel barns will withstand extreme winds and other weather conditions. This factor and the fact that steel is fireproof, mean that you can be sure your horses are protected.
GET A QUOTE
Pre-engineered steel barns are more cost effective, erect faster and are warrantied to last longer than wood buildings. Steel panels are strong enough not to break and flexible enough to provide some give, rather than to cause a break, providing a safer environment almost maintenance free.
. Show and Competition Facilities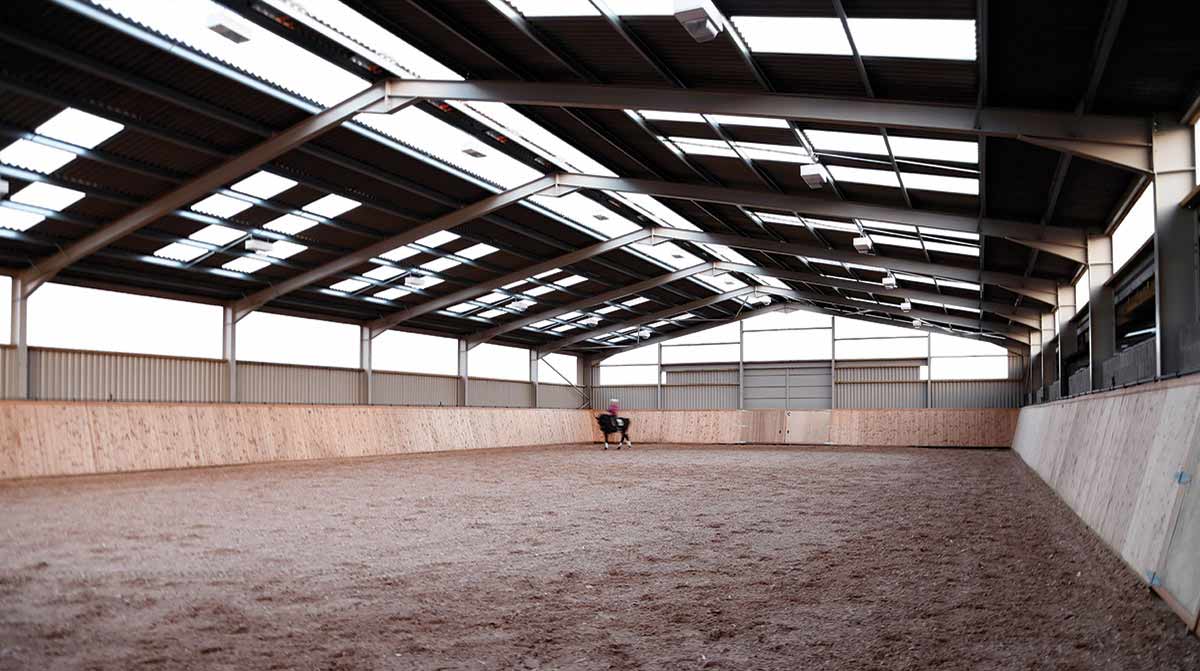 ---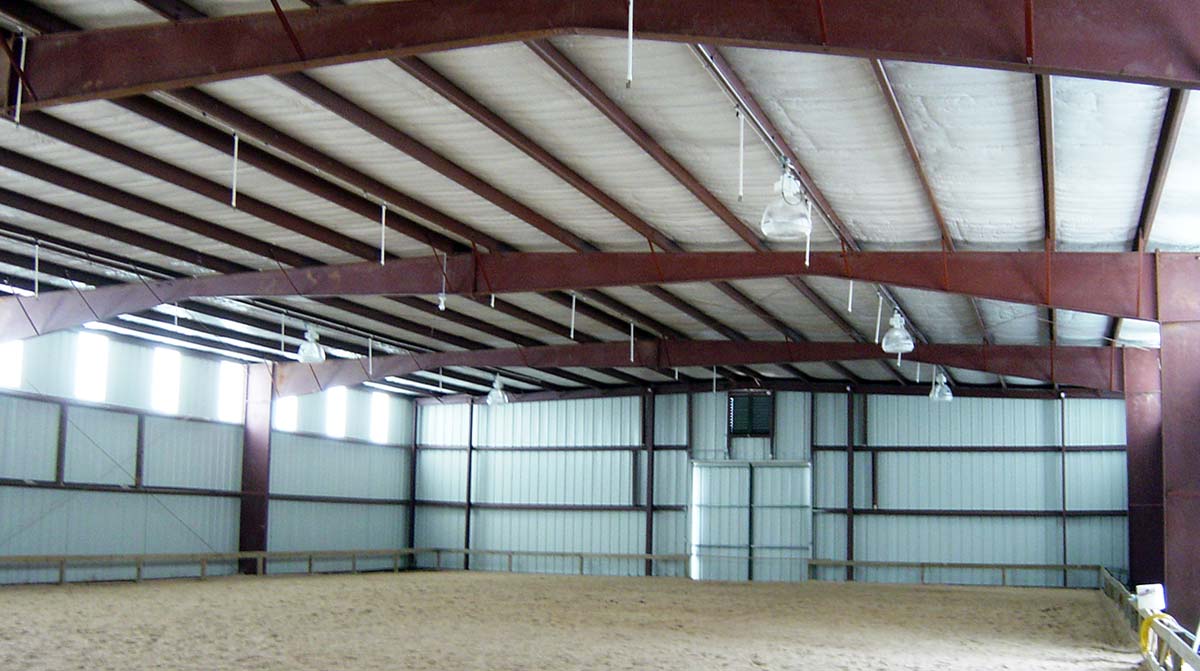 ---